Jeffree Star Slammed For Wearing Fur, Called 'Animal Abuser' While Out On Dinner [Video]
KEY POINTS
Incident took place when Jeffree Star was heading back after dinner date with boyfriend
The unknown person criticizing Star was allegedly an animal rights activist
Video went viral on social media with people calling out the YouTuber for wearing real fur
YouTuber and makeup mogul Jeffree Star is once again in the news for the wrong reasons. This time, a video of an unknown person calling Star an "animal abuser" for wearing real fur has gone viral on social media.
After a dinner date with boyfriend Andre Marhold, Star was heading to his car when a person started yelling at him for wearing real fur. In a video shared on X17 Online 's YouTube channel, the unknown person can be heard slamming the YouTuber.
"Shame on you Jeffree for wearing real fur. Shame of you for wearing real fur Jeffree. Shame on you. You are an animal abuser. Stop wearing fur Jeffree. Animal abuser," the person can be heard saying.
In the description of the video, X17 Online said the person was an animal rights activist.
The video clip soon went viral on social media with people calling out the YouTuber for wearing real fur.
"No excuse to wear fur in this day and age! There are plenty of faux fur options! With his platform he should be setting an example!" one person wrote.
"This should be the mantra Jefflee Stark hears whenever he leaves the house. Great work!" another person wrote.
"fur is gross, you don't need to be vegan to acknowledge that an animal shouldn't be tortured just for their skin. At least use the whole animal, plus he wears exotic and endangered animals. He has a heart of stone and can't even treat other humans right let alone animals," another person tweeted.
"You can't call yourself an animal lover and buy new fur. We can have discussions about vintage/thrift finds but brand new? You killed a bunch of animals willingly?? In 2020?" another user wrote.
Star is yet to respond on the backlash.
The incident comes days after Star was called out for his "insensitive" post about fleeing California wildfires. Star tweeted a photo of him in a private plane and said he was traveling to Wyoming on it to escape the smoke from California wildfires. The post caused outrage with people calling it "beyond tone-deaf" and "insensitive."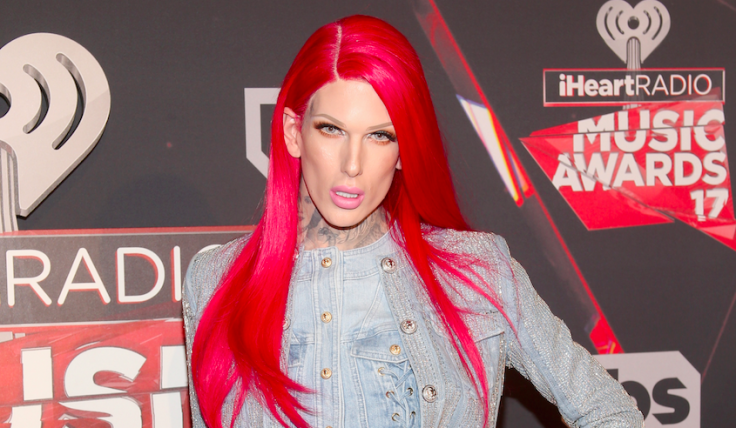 © Copyright IBTimes 2023. All rights reserved.