YouTuber Jeffree Star Criticized For 'Insensitive' Post On Fleeing California Wildfires In Private Jet
KEY POINTS
Jeffree Star took to Twitter to post a photo of him in a private plane
People called the post "beyond tone-deaf" and "insensitive"
The YouTuber is yet to comment on the backlash
YouTuber Jeffree Star is once again making headlines for the wrong reasons. The makeup mogul is being called out for his recent "insensitive" post about traveling to Wyoming on a private jet to escape the smoke from California wildfires.
It all began after Star took to Twitter to post a photo of him in a private plane.
"Time to head to Wyoming and get away from the fires for a few days. My asthma is not having it," he said in the now-deleted tweet.
Social media users soon criticized him for the tweet and called the post "beyond tone-deaf" and "insensitive."
"The majority of people experiencing what you are experiencing, and even much worse, don't have the luxury of hopping on a private jet to escape real world problems. maybe you shouldn't show it off on Twitter," one person tweeted.
"While you're worried about your asthma people are losing their homes and their lives. if only everyone had their very own private jet to fly away from the fires for a few days," another person tweeted.
"Wow aren't you lucky, huh jeffree? some ppl just have to sit and deal with it and maybe die because no one with a soul has a private jet just ready to save you from apocalyptic events. stop posting," another person wrote.
The YouTuber is yet to comment on the backlash.
On Thursday, Star took to Instagram to say that he has flown to his home in Wyoming in order to "get a breath of fresh air."
"I just looked up at the sun and it's hot red, and there's smoke kind of just everywhere, lingering. It's such a weird atmosphere here in California. That means it's time to go to Wyoming, so I'm going to hop on the jet right now and just get away for a few days. Go visit my house," Star said in his Instagram story.
Star then posted multiple photos from inside the private jet and also posted a video of plains covered in snow after reaching Wyoming.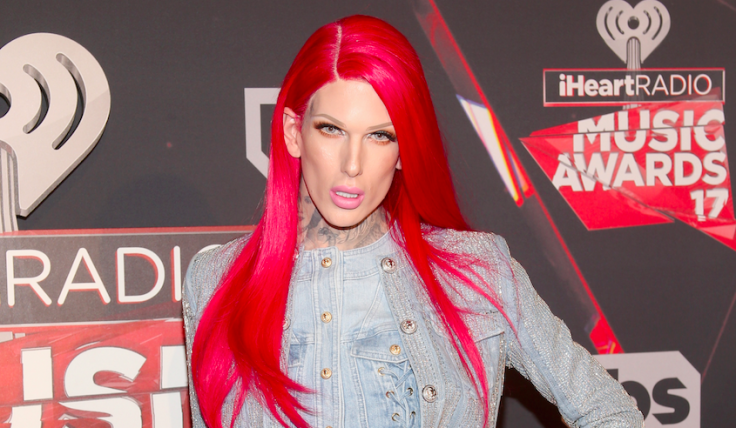 © Copyright IBTimes 2023. All rights reserved.
FOLLOW MORE IBT NEWS ON THE BELOW CHANNELS