Jenna Compono Speaks Out About Zach Nichols Breakup, Reveals Strategy For Possible 'Challenge' Return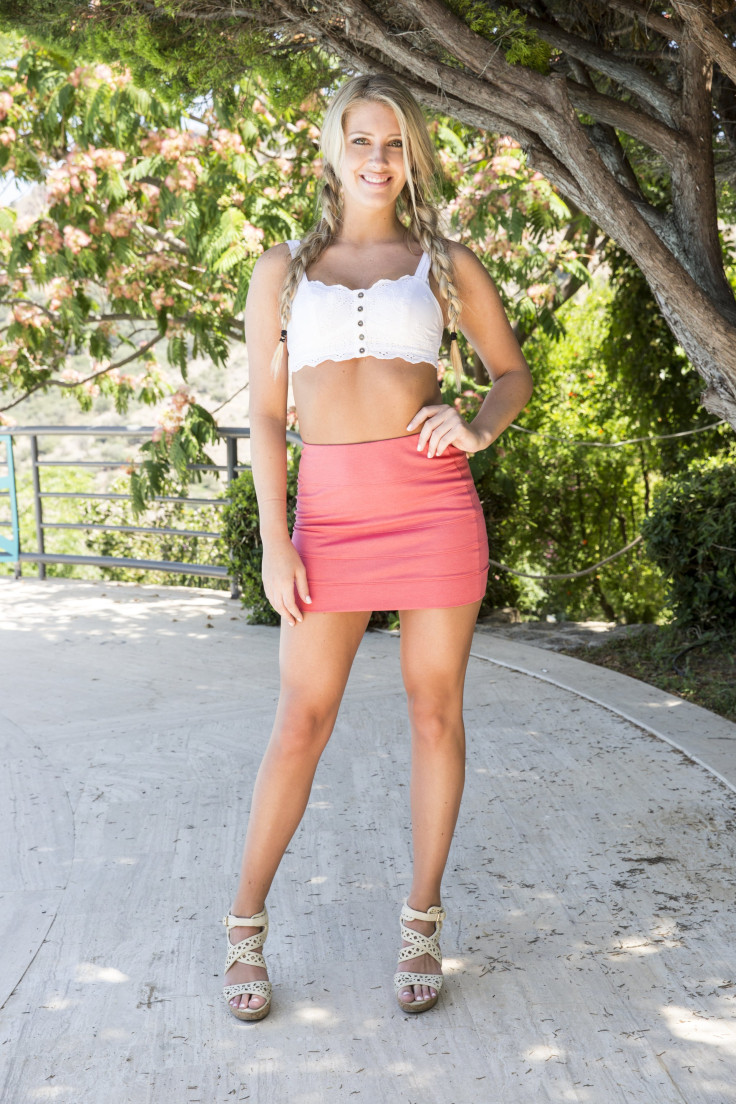 Jenna Compono is officially a "Challenge" champion. On Wednesday's finale of "The Challenge: The Battle of the Bloodlines" the former "The Real World" star placed third alongside her cousin Brianna on the MTV competition show. Following the finale premiere, Jenna opened up about her win and more shockingly her split from boyfriend and fellow "Challenge" star Zach Nichols on the reunion special.
"Zach ended it," Jenna revealed. She said she found out their relationship was over when she called him and he mistook her for another woman. "Everything was great ... I went to call him and said, 'Hey, guess who?' and he said, 'Oh, Brooke.'" Jenna said Zach has since blocked her phone number. "There's really nothing I can do," she added.
Zach, as many viewers will remember, made a cameo on "Bloodlines" alongside Chris "CT" Tamburello. Jenna remarked on the episode that she was certain her longtime beau had flown to Turkey for the episode just to see her.
After filming the reunion special on Jan. 21 in New York City, Jenna, who confirmed their breakup on Twitter prior to the taping, sat down with International Business Times to reveal why she decided to speak out about her breakup. "Everyone was asking me on Twitter and tagging me in his pictures," she told IBT. Jenna said she decided to talk about their split in an effort to calm the online chatter. "I don't want to keep being reminded of it and that's why I pretty much just told everyone."
While Jenna's relationship status is causing a stir, many fans are more interested in if she will return for another season of the MTV show. Despite Jenna, who was infamously disqualified from last year's "Exes 2" finale, not being a big fan of the "Bloodlines" theme — she called it a lot of "pressure" to compete alongside a family member — she already has a strategy set for a possible return.
"I don't think my strategy will be to play the bad guy," Jenna said, revealing she'll still be her "super sweet" self, but she will implement a few changes. "I would be more cautious about trusting people. I saw certain people screw over other people and its like that's going to stick in my head and I'm not going to make the same mistakes."
This season, Jenna said she approached by the game by warning Brianna to stay out of the house drama and not tie their team to any alliance. "We just kinda agreed we weren't going to make promises with anyone because last season that's where I went wrong," Jenna said. "I said let's just kind of stay out of the drama and keep on the DL (down low)."
While it appears Jenna is gearing up for another season, Brianna said that after living through the grueling finale and prison-like "Challenge" house rules, she's not so sure if she'd return. The prize money, however, may change her mind. "You get the checks when you get home, you're buying shoes and you know what? That's pretty nice money for the summer. The money makes it worth it. It definitely does!"
Jenna and Brianna placed third on "The Challenge: Battle of the Bloodlines," the 27th season of the MTV series. They walked away with bronze medals and a shared $25,000 cash prize.
Would you like to see Jenna and Brianna compete on future seasons of "The Challenge"? Sound off in the comments section below!
© Copyright IBTimes 2023. All rights reserved.