Jennie, The Weeknd New Song To Release This Friday Ahead Of 'The Idol' Episode 4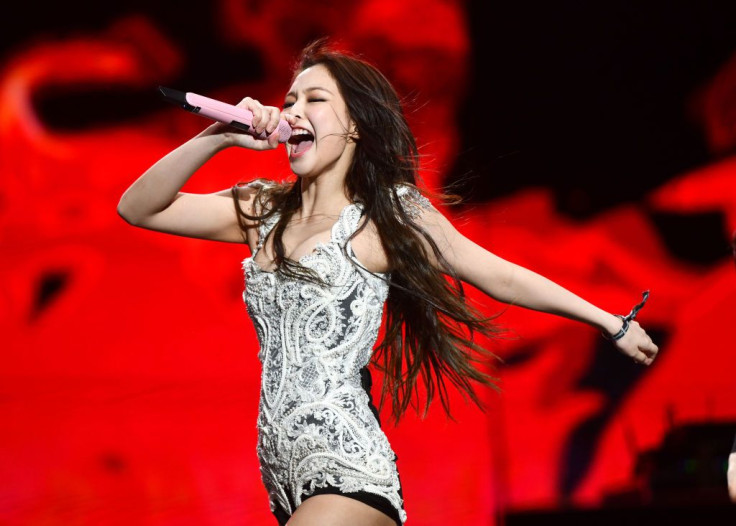 KEY POINTS
New songs for "The Idol" will be released Friday, ahead of its fourth episode
"One of the Girls" will be sung by Lily-Rose Depp and Blackpink's Jennie
The Weeknd previously announced a collab with Jennie via a reply to a hate tweet
The Weeknd officially announced the release of new songs for HBO's American drama television series "The Idol."
Abel Tesfaye – more popularly known as The Weeknd – announced the release date for his song "Jealous Guy," "One of the Girls" by Lily-Rose Depp and Blackpink's Jennie and "Fill the Void" by Lily-Rose Depp.
The three songs will be released on Friday, ahead of the series' fourth episode on Sunday.
On Wednesday, The Weeknd announced the upcoming release of Jennie's new song in response to a hate tweet.
"[N]ot you again. LOL. [Y]ou thought I wouldn't recognize you [be]cause you changed your DP? [I'm] dropping that Jennie song this weekend for you! Get the bucket ready," he replied to an anti-fan allegedly insulting him for his appearance.
After The Weeknd's previous announcement, a video clip of the South Korean female idol during her Clavin Klein collection pop-up store event in Seoul resurfaced.
In May, a special track with Jennie's and The Weeknd's vocals was played during the event by Jennie's DJ friends Simi Khadra and Haze Khadra.
Blackpink fans – more popularly known as Blinks – also reposted a video of Jennie from her pre-debut days. In the reposted video, the female idol sang a song by The Weeknd.
"JENNIE went from performing The Weeknd's songs as a trainee to acting with him for a series he produced and now releasing a collaboration song with him — she really has come so far #JENNIExABELComingSoon," read the tweet.
To promote "One of the Girls," Blinks have been trending the hashtag #TheWeekndxLilyxJENNIE on Twitter.
"Let's take a look at our goals for this anticipated collaboration. [This is a] reminder that this should not be our ceiling and as much as we can, we power through the numbers! Jennie fans, BLINKs or if you're a casual listener who supports #JENNIE, let's make this a success!" tweeted a huge Jennie fan account.
Meanwhile, fans of the series and the artists can listen to the previously released tracks of "The Idol" on Spotify. As of press time, the Spotify playlist includes 29 songs.
The plot of HBO's American drama television series "The Idol" revolves around an aspiring pop idol (Depp) who begins a complex relationship with a self-help guru and contemporary cult leader (The Weeknd) as she reclaims her title as the sexiest pop star in America.
"The Idol" airs every Sunday on HBO and streams on Max at 9 p.m. ET.
© Copyright IBTimes 2023. All rights reserved.