Jennifer Aniston Goes Topless, Rocks Leather Shorts In New Sexy Photos
Jennifer Aniston flaunted her fit physique at 50 years old in her latest photoshoot.
Aniston graces Harper's Bazaar June issue, where she posed topless and showed off her slim frame in black leather shorts, matching stockings and pointy black pumps. The "Friends" star had one arm over her chest as she smiled for the camera.
Another photo showed Aniston lounging on top of a luxurious couch in the middle of the sea, dressed in a skimpy black one-piece and strappy high heels. On the cover of the magazine, Aniston looked every inch a Hollywood star in a gorgeous sequined gown with a cutout on the front and dangling diamond earrings.
During her interview with Harper's Bazaar, Aniston was asked if she has tried finding love on dating sites after her failed marriages with Brad Pitt and Justin Theroux. The actress revealed that she has no time for dating nowadays as she has been busy promoting her new Adam Sandler movie "Murder Mystery" and working on the show "First Ladies" with Tig Notaro. Aniston is also filming her upcoming Apple TV show with Reese Witherspoon that is set to be released this year.
"Am I on OkCupid? No. I have zero time, to be honest," she confessed. "My focus has been on the show, so dating has not been one of my first priorities. I feel like whatever [romance] looks like, it will present itself, and it's not about seeking it out, you know?"
However, Aniston did say that while she isn't actively looking for a new man, she would welcome love again if it comes.
"When it comes knocking, it's going to be welcomed. I'm not like, "No, I'm done with that. That's never going to happen again," she explained.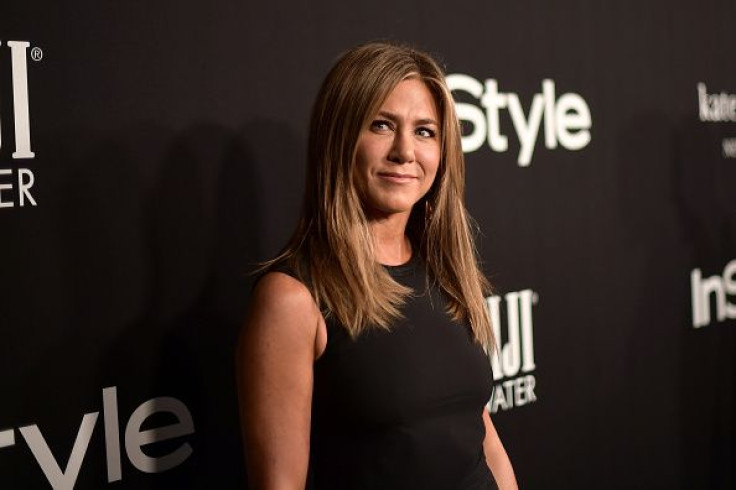 Despite her marriages with Pitt and Theroux not working out, Aniston said that her experiences have not given her a reason to harden up and create a shell or a wall of 'No more, that's it, I'm closed.'" The actress also said that she doesn't believe people are limited to only one soulmate. She prefers to think that everyone has "soul clusters" instead.
Aniston was married to Pitt for five years before the former Hollywood golden couple divorced in 2005. She tied the knot with Theroux in 2015, but the two announced their split last year.
Earlier this year, Aniston proved that she had no hard feelings with her first ex-husband when Pitt made a surprise appearance at her lavish 50th birthday party at Sunset Tower in West Hollywood. According to People, the two exes shared a hug and chatted for a while during the bash.
© Copyright IBTimes 2023. All rights reserved.