Jennifer Aniston Says Online Influencers Are Famous For 'Basically Doing Nothing,' Gets Trolled
Jennifer Aniston shared her thoughts on the influencer culture and the way young people are finding fame for "basically doing nothing," but it has received some backlash from people who have pointed out that Aniston herself comes from a family of successful actors, implying that she also did not have to work too hard to rise to fame.
The actress, who found fame on the 90s sitcom, "Friends," made the comment while in conversation with Sebastian Stan, 39, during an interview for Variety about fame in 2022.
Aniston, 53, was discussing the Pamela Anderson and Tommy Lee Jones sex tape, which led to her talking about internet culture at the time of the leak, including big names like Paris Hilton and Monica Lewinsky, both of who gained popularity via the internet. "It was right at the time when the internet really shaped a new culture about people becoming famous," she said.
"This thing of people becoming famous for basically doing nothing. I mean — Paris Hilton, Monica Lewinsky, all those."
In 2004, Hilton's sex tape with then-boyfriend Rick Salomon was leaked on the internet; while Lewinsky was infamously involved in a sex scandal with former President Bill Clinton in 1998, according to New York Post.
"I always say I feel lucky that we got a little taste of the industry before it became what it is today, which is just different — more streaming services, more people," Aniston said.
"You're famous from TikTok. You're famous from YouTube. You're famous from Instagram. It's sort of almost like it's diluting our actor's job," she added.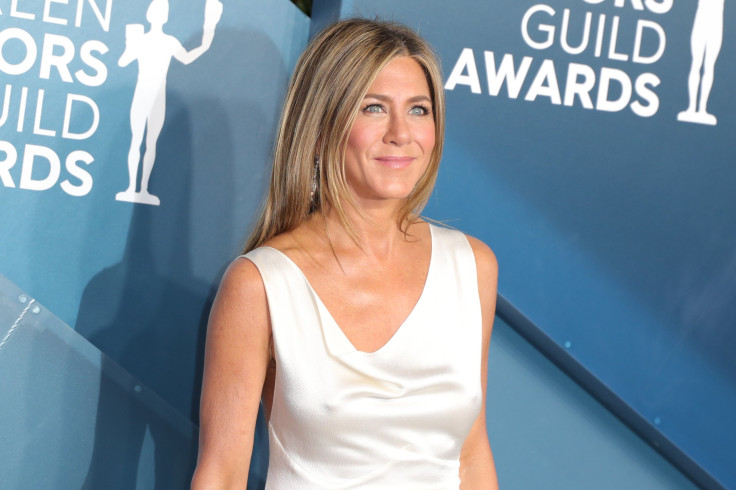 Now, the star is facing backlash for her comments, with one person writing that "they're so mad they can't gatekeep the title of celebrity to stay in their weird nepotism Hollywood elite."
Another user pointed out that both of Aniston's parents, John Aniston and Nancy Dow, are actors, and suggested she benefited from nepotism. "Jennifer Aniston (nepotism baby) wants to talk about diluting the actors job. Right," they shared.
However, some people spoke in support of Aniston, too. "She kind of has a point though. Trained actors and those just coming out of training have been getting sidelined for influencers with no training whatsoever for a while now. And it's happening across the board, no matter the race/class. Usually, those influencers are white, too," a user said.
© Copyright IBTimes 2023. All rights reserved.