Jennifer Aniston's Friend, Justin Theroux Raised Eyebrows For Celebrating Birthday Together
Jennifer Aniston's friend Courteney Cox and Justin Theroux raised eyebrows after they were spotted together on his birthday.
Daily Mail shared photos of Cox arriving at Theroux's pad in New York last Saturday. The 55-year-old actress wore a casual look by sporting a tank top and jeans. She was carrying a bottle of vodka to reportedly celebrate "The Leftovers" actor's special day.
Cox looked stunning in her polka dot tank top with a striped sweater tied around her waist. She paired her get-up with black sneakers. She was texting and appeared to be waiting for someone. Later on, she was joined by another female, they were waiting outside the apartment before they were seen enjoying drinks at celeb hotspot Cipriani.
The publication noted that the sighting raised eyebrows since Cox is Aniston's close friend and the latter is Theroux's ex-wife. Aniston and Theroux announced their split in 2018 after a three-year marriage.
Just recently, they reunited following the death of their shared German shepherd Dolly. Theroux shared a snap of their pet as they laid her to rest on Instagram. Dolly's body was covered in petals.
Meanwhile, another photo featured two hands grasping each other which presumably were Theroux's and Aniston's. In the last photo, Dolly can be seen wrapped in a soft blanket.
"Tonight, at sunset, after a heroic struggle … our most loyal family member and protector, Dolly A. laid down her sword and shield. ," Theroux wrote. "She was surrounded by her entire family."
Meanwhile, just recently, Aniston was spotted looking stunning in her white T-shirt and denim jeans during a night out at The San Vicente Bungalows in West Hollywood. Aniston paired her get-up with towering nude heels and accessorized with an array of gold jewelry and black-rimmed glasses.
Prior to the sighting, Aniston was also seen in the same area in a white jumpsuit with capri pants style bottoms. The "Murder Mystery" star was trying to avoid being recognized and asked about her ex Brad Pitt, so she faked a phone call. Aniston was not in an actual call because her screensaver was still visible on her iPhone screen.
Just recently, an insider said that there was no bad blood between Aniston and Pitt. The two are reportedly on good terms and still talk occasionally.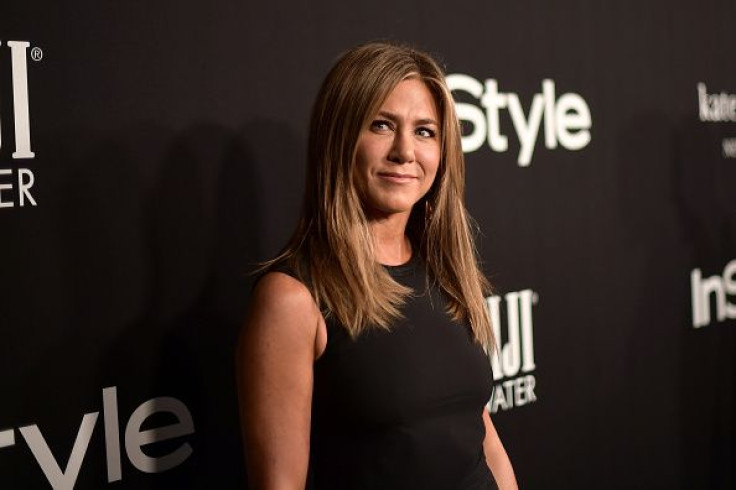 © Copyright IBTimes 2023. All rights reserved.