Jennifer Garner's Lookalike Daughter Violet Joins Dad Ben Affleck, Stepmom Jennifer Lopez In The Hamptons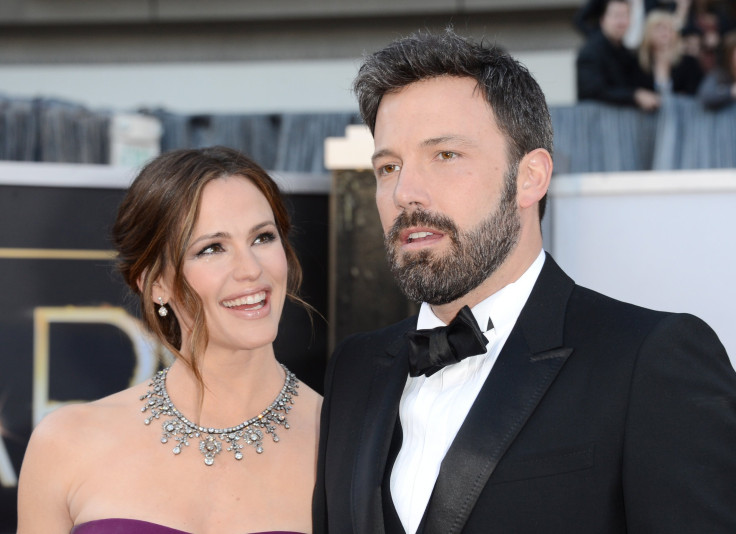 KEY POINTS
Ben Affleck, Jennifer Lopez and Violet attended Michael Rubin's white party
Violet wore a white halter maxi dress and tan sandals at the event
Violet stood out in one photo because she was the only one wearing a mask
Jennifer Garner and Ben Affleck's eldest child, Violet, was spotted with her stepmom Jennifer Lopez Monday.
Violet, 17, accompanied her dad and stepmom at Michael Rubin's star-studded Fourth of July white party in the Hamptons Monday evening. The teenager was photographed tagging along with the "Batman" actor and "Marry Me" actress at the Fanatics CEO Michael Rubin's annual event.
In the photos obtained by Page Six, Violet looked stunning in her white halter maxi dress, which she paired with tan sandals. She tied her long brown hair in pigtails, secured with black scrunchies. She accessorized with clear-frame glasses.
The "Gone Girl" actor looked dapper in a cream linen blazer layered over a white T-shirt and white pants. Affleck completed his look with a pair of white Nike sneakers.
Lopez was also present at the event. She rocked a glamorous white gown with a cutout in the front.
In some snaps, the father and daughter were photographed standing beside each other. In another shot, the trio can be seen together, with Affleck and Lopez walking hand-in-hand and Violet striding beside the "Mother" actress.
In some photos, Violet posed alongside her dad, Lopez and other guests wearing a mask. She was the only one among them wearing a mask, and several netizens praised her for that.
"I just saw pix of the insane Hamptons party this pic was taken at. She has to have [a] serious backbone to have shown up in an N95. What a smart girl. Reminds me of her mom," one commented.
"That was exactly my reaction. She's got the wits and will to keep safe, and I admire her for it and feel kinship with her :)" another commenter added.
"Coolest 17 year old around. Love this!" a third person wrote. A fourth user opined, "Yes, feel the same...only one who cares in the crowd."
Violet has been spotted in multiple outings with Affleck and Lopez. Last year, many fans thought Garner was with the couple when they were in Georgia ahead of their weekend wedding, and it turned out that they mistook Violet for the "Yes Day" star because the mother and daughter have a striking resemblance.
"Oh my god, she is Jennifer Garner's mini-me!!!" one person commented on the photo. Another said, "Violet looks so much like her beautiful mom that I thought it was her!"
Garner and Affleck split in 2015 after 10 years of marriage. They finalized their divorce in 2018. They share three kids — Violet, Seraphina, 14, and Samuel, 11.
The exes have remained amicable following their separation. Garner even gave a rare shoutout to her ex-husband on Father's Day. "PS Shout out to BGA—no one loves their kids like you love ours, happy Father's Day, Ben!" she wrote on Instagram.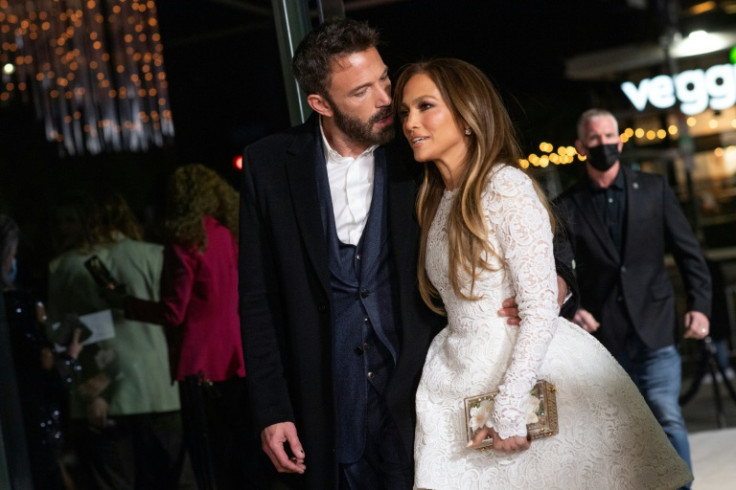 © Copyright IBTimes 2023. All rights reserved.