Jennifer Lawrence Is Happy Despite Being Paid Less Than Co-Star Leonardo DiCaprio
KEY POINTS
Jennifer Lawrence was paid $5 million less the Leonardo DiCaprio for the film
Her name was on top of the call sheet even though she wasn't the highest paid
"Don't Look Up" will be available for streaming on Netflix from Dec. 24
Jennifer Lawrence, who stars alongside Leonardo DiCaprio in Adam McKay's upcoming disaster-comedy, "Don't Look Up," was reportedly paid $5 million less than her male co-star despite Lawrence receiving top billing.
While DiCaprio was paid $30 million for the movie, Lawrence took home $25 million, but the actor is reportedly fine with the wage gap, she revealed in an interview with Vanity Fair.
"Look, Leo brings in more box office than I do. I'm extremely fortunate and happy with my deal," she said. "But in other situations, what I have seen — and I'm sure other women in the workforce have seen as well — is that it's extremely uncomfortable to inquire about equal pay. And if you do question something that appears unequal, you're told it's not gender disparity but they can't tell you what exactly it is."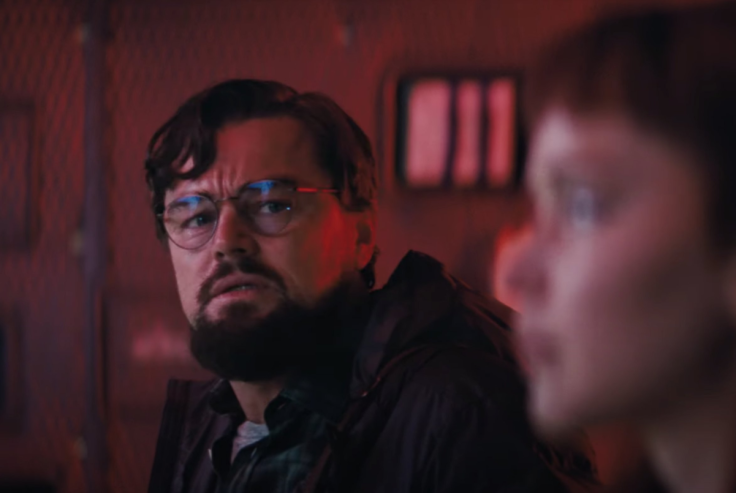 The movie is about two low-level astronomers — Lawrence plays Kate Dibiasky and DiCaprio portrays the role of Dr. Randall Mindy — who have to go on a giant media tour to warn mankind of an approaching comet that will destroy planet Earth, according to IMDb.
McKay reportedly wrote Kate's character specifically with Lawrence in mind, which is why it was surprising that she was not paid as much as her co-star was, states Screen Rant.
Though she didn't have the highest salary in the movie, Lawrence did ask for the billing to reflect her name on top of the call sheet. Her name appears before DiCaprio's in the credits, and it lingers on until his name appears.
"Leo was very gracious about it," the 31-year-old said of the billing. "I think we had something called a Laverne & Shirley, which is this billing they invented where it's an equal billing. But I guess maybe somewhere down the line, I kicked the stone further, like, 'What if it wasn't equal?'"
"Don't Look Up" arrives in theaters on Dec. 10 and will be available for streaming on Netflix from Dec. 24.
© Copyright IBTimes 2023. All rights reserved.
FOLLOW MORE IBT NEWS ON THE BELOW CHANNELS