Jennifer Lawrence Reunites With Ex-Boyfriend Darren Aronofsky After 'Amicable' Split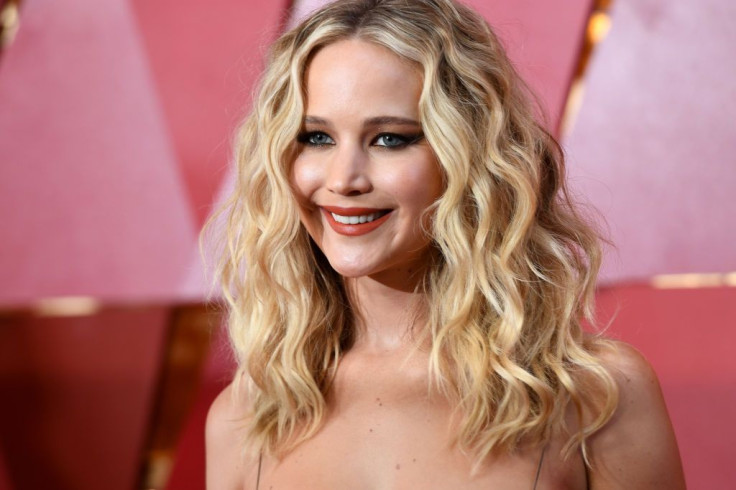 Jennifer Lawrence may no longer be dating Darren Aronofsky, but the "Red Sparrow" actress didn't seem to have an issue reuniting with her ex-boyfriend in order to present a special award on Wednesday night.
Lawrence was spotted attending the BAM Gala honoring Aronofsky, Jeremy Irons and Nora Ann Wallace. Although she skipped the red carpet, she was later seen taking the stage where she presented the director with his award.
"I'm thrilled to be here tonight to present this honor to my very good friend, Darren Aronofsky," Lawrence said to the audience.
An eyewitness told Entertainment Tonight, the 27-year-old appeared to be in "great spirits" during her time at the event. The exes reportedly had a private chat backstage and later posed for a photo together.
Lawrence and Aronofsky's reunion comes months after their November break up. The actress met the director on the set of the film "Mother," where the two formed a romance and dated for a year before calling it quits. At the time, sources told ET the split was "amicable."
In February, Lawrence told Vanity Fair she believed her break up with Aronofsky wouldn't affect the possibility of working on projects together in the future.
"We have an amazing friendship that started before the movie, then we had a partnership with the movie, and then we had a romance that came from the movie. So when you strip the romance away, we still have immense respect for each other… I think we'll work together again," she said.
Following Lawrence's split from Aronofsky, the actress was romantically linked to Brad Pitt. The star eventually shut down dating rumors down after admitting she found them entertaining.
During a March appearance on "Watch What Happens Live with Andy Cohen," Lawrence was asked if she and Pitt were in a relationship.
Although she confirmed the rumors were false, she confessed she wasn't in a rush to address them. "No, I've met him once in like 2013, so it was very random," the "Joy" actress revealed.
"But, I also wasn't like, in a huge hurry to debunk it!" Lawrence added.
Romance aside, the actress previously revealed she would be taking a much-needed break from the spotlight. However, Lawrence is expected to appear onscreen when she reprises her role as Raven/Mystique in "X-Men: Dark Phoenix," which is scheduled for a 2019 release date.
© Copyright IBTimes 2023. All rights reserved.