Jennifer Love Hewitt Reveals If 'Your Body Is A Wonderland' Is About Her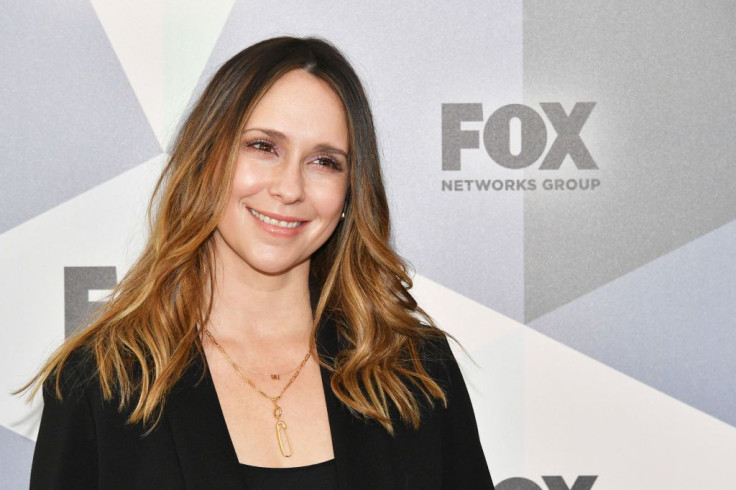 John Mayer released his much-loved single "Your Body is a Wonderland" in October 2002, which was the same year that he dated actress-singer Jennifer Love Hewitt. With the timing of the two things, fans have assumed for years she's the person the song was about. Hewitt, though, isn't so sure it was.
The 39-year-old star recently joined actor Michael Rosenbaum on his "Inside of You" podcast, where they discussed everything from the now-famous actors she lived next to when she was younger (Neil Patrick Harris! Elijah Wood!) to their joint movie that almost happened. During their 80-minute discussion, which was the first time Hewitt had ever been on a podcast, the "Smallville" alum turned the topic over to that of dating in Hollywood.
Before the new "9-1-1" actress married her former "Client List" co-star Brian Hallisay, she famously dated Mayer in 2002. Rosenbaum briefly mentioned his name while he and Hewitt spoke about her dating history, which led to the perfect opportunity for him to get an answer to the question fans have always wondered.
Rosenbaum started to say, "My assistant told me to ask you this…" before being cut off by Hewitt, who guessed what he was going to bring up. "'My Body is a Wonderland," she asked.
"Yeah," he said, confirming that that's what he wanted to ask about. "For the record, was it written about you?"
She simply stated that "No," it wasn't about her.
Pressing for a little bit more information, and because he seemed genuinely surprised that that was her response, he asked, "It wasn't written for you?"
While Hewitt doesn't "believe that it was written for [her]," she's more than fine with people thinking that it was "because that's a real compliment." The actress still loves the song and appreciates that people think it's about her.
While some might not want anything to do with their exes, Hewitt truly enjoys his songs and had nothing but kind words about Mayer.
When Rosenbaum asked if she's still able to "listen to his music even though you guys dated," she replied, "Oh my God, I think he's unbelievably talented."
What else did Hewitt add about Mayer? "[He's] one of the coolest people I ever met."
© Copyright IBTimes 2023. All rights reserved.