Jennifer Stone On Finding Herself After 'Wizards Of Waverly Place' Ended
In 2007, Jennifer Stone's life changed forever. She went from guest-starring in TV shows to co-starring in one of her own with Selena Gomez when "Wizards of Waverly Place" premiered on Disney Channel on Oct. 12 of that year. This was a major turning point for Stone, not just for her acting career, but for her life as a whole.
Fast-forward six years later and the actress had starred in over 100 episodes, one crossover event and two movies for the series before it all wrapped up in 2013. Youths, and parents, everywhere knew Stone as the fun and funky Harper Finkle, a role the star truly enjoyed playing. But all of a sudden it was time for her to figure out her next role — both on-screen and off.
Stone has worked on a few projects since the Disney Channel show ended, including the Lifetime movie "High School Possession" and the Nickelodeon series "Deadtime Stories," but mostly she decided to spend the last few years focused on her life off set.
"I took four years off, basically, to just, I just kind of was in that spot where I wanted to make sure. I'd been acting since I was six, so I took a break to go to school to just make sure that this is what I wanted to do and to just explore other options," Stone told International Business Times.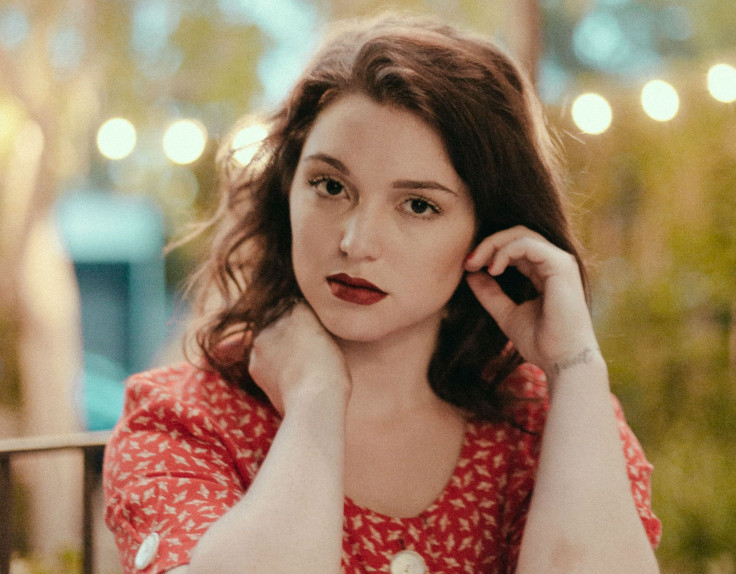 She grew up on the "Wizards of Waverly Place" set and was only 14 when the show premiered, which is why she wanted to take the time to confirm that acting was actually what she wanted to do for the rest of her life. After a few years of nursing school, Stone realized that she "just really missed acting" and that it was what she ultimately wanted to do.
"It's what I'm meant to do," she told IBT. "We all have our passions and it's just mine."
Though she still has a few core classes left before her schooling is finished, and she plans to complete them eventually, Stone began looking "for a good way to come back" to the game of acting. That's when the Beyond Type 1 ambassador landed the lead role of "Santa Girl," an upcoming Christmas rom-com.
She announced the news to her fans on Twitter in September with the caption "Momma's coming back" and that's indeed what's happening. A little over a month later and she was back on set.
This time, things were a bit different. For one, the project was a unique collaboration between Capital Arts Entertainment and Shenandoah University, with over 60 of the school's students involved with the project.
"The cool part is it's really neat because you get to see the excitement of someone who isn't jaded by the business," Stone said of working alongside the students. "Like I said, I've been doing it since I was a kid, I've just been acting and on set my whole life and so it's been really cool to see that excitement and that newness."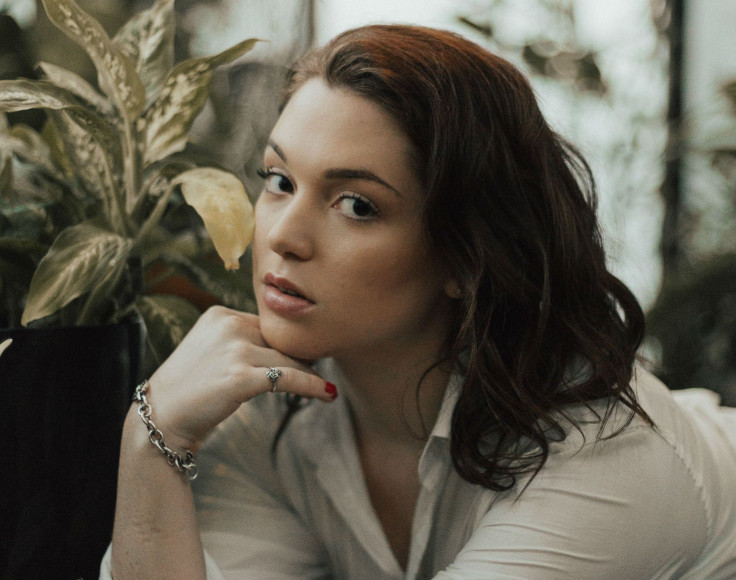 The flick, which is likely to be released this Christmas season, also stars Devon Werkheiser, who was a Nickelodeon child star on the show "Ned's Declassified School Survival Guide," which ended the same year Stone's series began. Not only do Werkheiser and Stone share a similar acting background and this new movie, but they were actually friends prior to filming.
"Devon and I have actually been friends for years, from before, so I knew him before this project," Stone said. "It's been so much fun. Any time you get the chance to work with your friend, it's like you're not even working."
Aside from working with students, as well as an old friend, this return to acting was different for Stone because she had taken the time off to really get to know what she wanted and why acting was so important to her. Plus, she was able to use her past acting experiences and her newfound maturity to be able to be more involved on set.
"I definitely feel like life's too short to make everything a battle, but I definitely hold my own a lot more now that I'm older," she said. "If I think that it serves the character better to wear something different or to look a certain way or to behave a certain way, I'll say something. I wasn't always saying something when I was younger because I wanted to be liked and I wanted to not seem difficult and now I'm a bit more comfortable in my skin."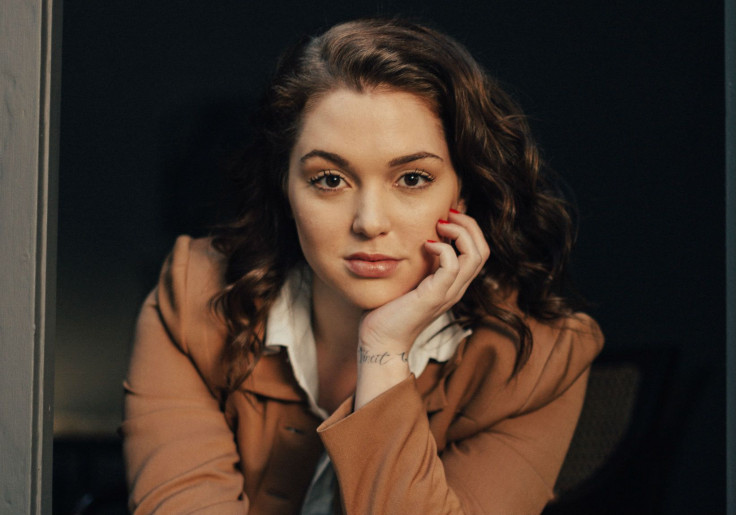 Now that she's taken her break and found "a lot more confidence," Stone is ready to continue in the acting world and find her next project, with uniqueness being key quality she's looking for.
"I want to have all of my projects to have a unique edge to them and have something different that I haven't done before," she said. "Just because I've been in the business so long, I want to do things that are new and different and have something unique."
While this latest project is a film that she enjoyed doing, she loves the "familial aspect of TV" and is ready to get back to that. What the 25-year-old really wants to do is more ensemble work like she did on "Wizards of Waverly Place," but with a bit more edge to it. The example of "Shameless" came to her mind when she thought of which type of series she'd like to do next.
"I just really like those edgier, 'this is life' shows that have a bit of rougher edge to them," she said. "Because that's something I think that I'd like to try."
Whatever role she does end up taking on next, she has no giant expectations for it, just like she didn't for "Wizards." She was simply happy that Disney Channel decided to move forward with the show after a different pilot she did for network right before it didn't get the same outcome.
"It was called 'Bus Life,'" she revealed of the unmade show. "It had like Vanessa Hudgens, Brandon Smith, Moises Arias in it. So it had a lot of people they ending up choosing for other things, but it just never, it just didn't get picked up. It was fine. We filmed it all on like a school bus, so we would've all had motion sickness for like a year if it did get picked up. So, it actually worked out for the best."
Despite it working out in the end, limiting expectations became a "protective mechanism" for her, leading to her being completely surprised and overwhelmed when "Wizards" found such a large fanbase.
She'll forever consider the show "such a blessing" in her life and would be open to returning to her breakout role in the future as she's proud of it and the effect its had on people.
"The thing is, I never understand when actors are resentful or don't want to go back to their roots," Stone said. "I have a lot to thank 'Wizards' for and so of course I would love to go back to play Harper. Like I said, she brings people joy, makes people happy and it's given me a lot in my life and so I think it would be super ungrateful for me not to be excited to go back and to play Harper."
Not to mention Stone found her to be "a hell of a lot of fun to play."
© Copyright IBTimes 2022. All rights reserved.
FOLLOW MORE IBT NEWS ON THE BELOW CHANNELS