Jenny McCarthy Bares It All (Again) For Playboy At Age 39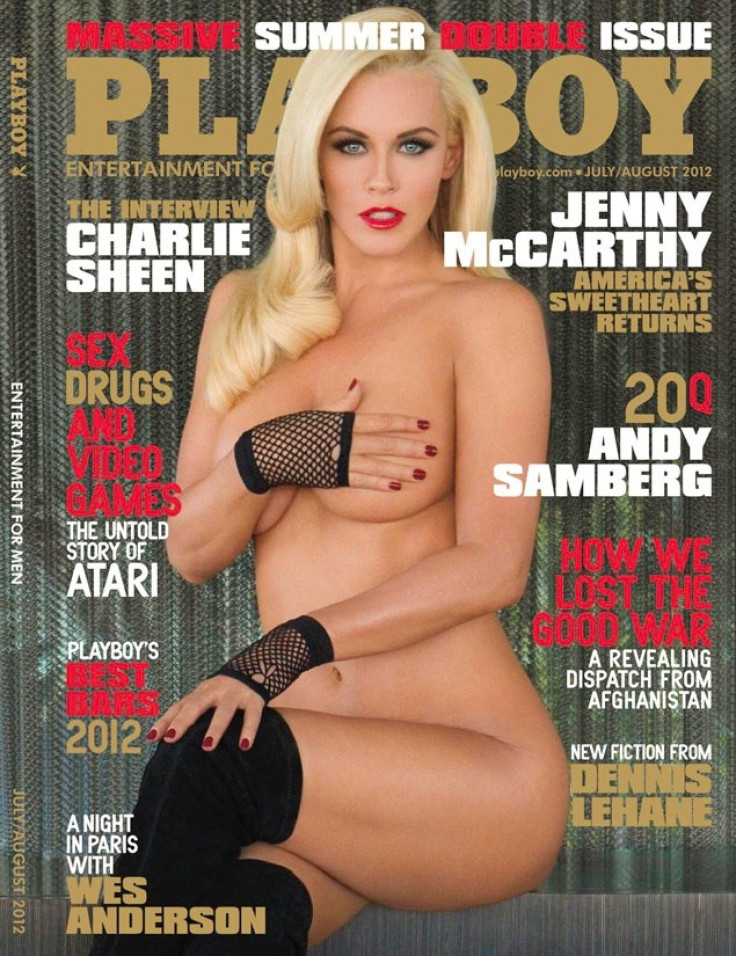 Jenny McCarthy got her start as a Playboy model, so it makes sense that, just months away from turning 40, she decided to bare it all for the men's magazine again.
McCarthy appears naked on the cover of her sixth Playboy pictorial, wearing just a pair of mesh, fingerless gloves and thigh-high black socks. The headline next to the sexy photo reads: Jenny McCarthy: America's Sweetheart Returns.
I'm really proud of it, McCarthy tells People magazine. The pictures are really gorgeous and classy. They could be out of W magazine. They're really elegant. It's probably a lot more sophisticated than a lot of the stuff you'd see of people with their clothes on.
She said that preparing for the photo shoot did not require three months of intense workouts and a diet of celery sticks.
The one thing I like about Playboy is they don't have the anorexic look, she says. The women are voluptuous. So I didn't really want to diet. I just wanted to tone up.
McCarthy made her Playboy debut in 1993 when she covered the magazine's October issue. The photo shoot was a spur of the moment decision for McCarthy, who was trying to make it as a model in Chicago. She accepted $20,000 to pose for the cover, and the rest is history. She became a Playboy favorite and was quickly named Playmate of the Month and Playmate of the Year.
I would absolutely pose for Playboy [again], McCarthy said in 2009. I would be so flattered if they asked me. It's probably not going to happen, but I think I want to do it again.
Her 2012 cover, which was shot by photographer Steve Shaw, shows a liberated woman who says she feels better now than ever.
This point in my life has been the most fun, sexual extravaganza, she tells the New York Daily News. The orgasms are night-and-day better. I feel 100 billion times more sexual, and that comes out in this pictorial.
McCarthy has been dating Chicago Bears linebacker Brian Urlacher since April. She and actor Jim Carrey began dating in December 2005 and continued their relationship through April 2010.
In a recent interview with Howard Stern, McCarthy revealed that Carrey refused to see her son, Evan, who suffers from autism. He says weekly how much he misses the actor who was a part of his life for five years.
I still love [Carrey]. I think you can love people from a distance and respect him. But as a mother, you just hope when you have a relationship with someone it has nothing to do with the child when you break up, McCarthy told Stern.
The model and actress has been a vocal autism activist and a spokeswoman for Talk About Curing Autism.
The July/August issue of Playboy hits newsstands Friday.
© Copyright IBTimes 2023. All rights reserved.