'Jeopardy!' Contestant James Holzhauer Has Solicited Tips Online Before Banking $2M
There are two things that stand out about James Holzhauer, the math prodigy and professional sports gambler, whose incredible run of wins and earnings have made the iconic American quiz show, "Jeopardy!," the No. 1 U.S. TV show in syndication ratings.
The first is his slew of records. On May 24, Holzhauer became only the second person in the show's history after Ken Jennings to win over $2 million in a regular season. Holzhauer won his 28th straight game on Monday with a $130,022 haul.
This huge pot brought his total winnings on the quiz show to $2,195,557 since he first appeared on April 4. Memorial Day's winnings was a tad short of his one-day record of $131,127 set April 9.
The second memorable thing about Holzhauer is his "winning" smile. Some describe his ear-to-ear smile as a winner. Others call it "strained." Still others refer to it as a shy smile, which seems more in line with Holzhauer's personality.
It seems Holzhauer's determination to smile so brightly it convinced the show's producers to give him a shot was a key factor that got him on "Jeopardy!" in the first place.
It took Holzhauer six arduous years before he was finally asked to audition for the show. But before he got this lucky break, Holzhauer solicited tips in an online poker forum, asking, "What could he do to get a spot on the show?"
A friend said the top piece of advice Holzhauer got was, "Smile! Look like you're having a good time."
This longtime friend, Ben Yu, said he imagined Holzhauer thinking, "I am going to do whatever it takes. I am going to smile as forcefully as I can to make sure these producers put me on."
And Holzhauer's smile has been with him on "Jeopardy!" since.
Holzhauer's incredible winning streak on "Jeopardy!" looks set to again elevate the iconic American quiz show to a second straight month as the No. 1 TV show in syndication ratings.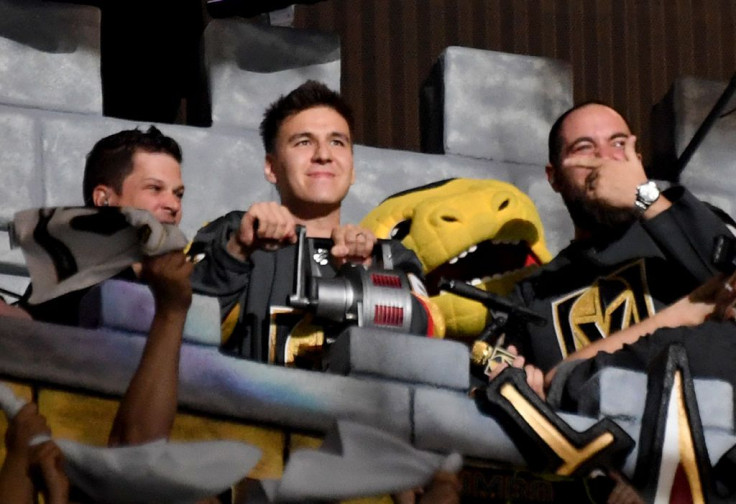 In April, "Jeopardy!" averaged 12 million viewers per episode, enough to dislodge the erstwhile top syndicated series "Judge Judy" from No. 1. It looks a cinch to repeat as No. 1 in May considering the immense viewer interest in Holzhauer and "Jeopardy!."
Holzhauer has been a math prodigy from the age of four. He graduated from the University of Illinois with a bachelor's degree in mathematics.
The only other player to ever win over $2 million was Ken Jennings, who won $2,520,700 over a 74-game win streak in 2004.
© Copyright IBTimes 2023. All rights reserved.