Jeremy Lin Trade Rumors: Rockets Point Guard Sticking Around Houston As Deadline Looms?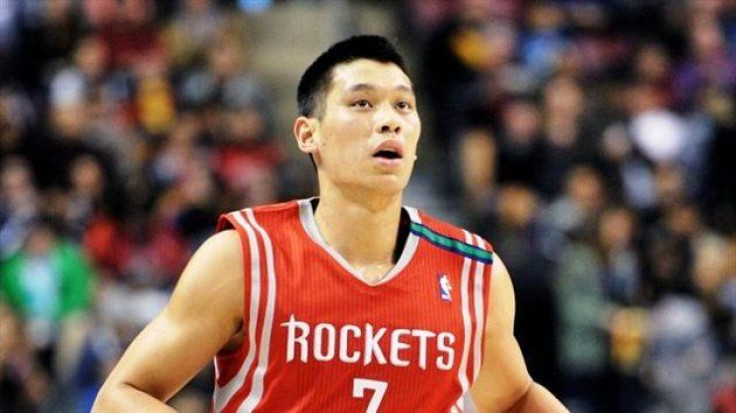 While rumors over the last few weeks made a trade seem imminent, it looks like Jeremy Lin will stay put ahead of February's deadline.
Back and knee injuries sidelined the Houston Rockets point guard for much of December, but the 25-year-old has bounced back and is now posting the best shooting numbers of his career.
Averaging 14.1 points and 4.3 assists, Lin is knocking down 47.6 percent of his attempts from the floor, and 34 percent beyond the arc, and with Patrick Beverley still out for the next few weeks, the likelihood of Houston moving Lin has decreased.
Lin flourished off the bench with Beverley as a starter, but he has also been a solid contributor as a starter with added minutes in January. In six games this month, Lin has averaged 37.3 minutes and is shooting 46 percent from the field to go along with five assists per game. In that stretch, the Rockets have a 5-1 record.
Lin had been linked to potential moves to the Brooklyn Nets, Chicago Bulls, and Los Angeles Lakers. It's not much of a surprise that all three teams are in major markets, and would likely benefit from a player who garners a great deal of attention. All three clubs have also been hit by serious injuries to key players, and could use an uptick in energy similar to how Lin helped lift the New York Knicks in 2012.
Teams are expected to be active when the Feb. 20 deadline nears, and the fifth-place Rockets could find themselves chasing another piece for a deep playoff run. The prospect of trading Lin was likely due to teams' interest in Omer Asik, a more than serviceable center who had requested a trade following the signing of Dwight Howard.
Lin and Asik have been inexplicably tied to several of the same rumors, since they both signed nearly identical contracts back in 2012 that pay each $15 million next season, according to Sporting News.
A package that would have sent Lin and Asik to Brooklyn for point guard Deron Williams was reportedly discussed, but never got serious according to recent reports. The Nets needed a replacement for injured center Brook Lopez, and could have one-upped the rival Knicks by bringing Lin back to the Big Apple.
Los Angeles and Chicago appear to be out as landing spots for Lin or Asik. The Bulls were more active in the trade market before shipping Luol Deng to Cleveland, and are now aligning contracts and carving up payroll for players in free agency over the next few years.
L.A. should be involved in some deal, maybe for forward Pau Gasol and his $19 million expiring contract, as the deadline nears. The Lakers have 12 very attractive expiring contracts, but are likely looking for draft picks and won't take back any salary.
Asik may still be on his way out. A deal was nearly consummated with the Boston Celtics that would have netted Houston guard Courtney Lee and forward Brandon Bass, but the two sides couldn't agree on the draft pick kicker.
The chance of re-kindling a deal with Boston is likely out of the question, with the Celtics completing a three-team swap with Miami and Golden State on Wednesday.
© Copyright IBTimes 2023. All rights reserved.