NBA Rumors: New York Knicks Eyed Zach LaVine, Might Try For Timberwolves Star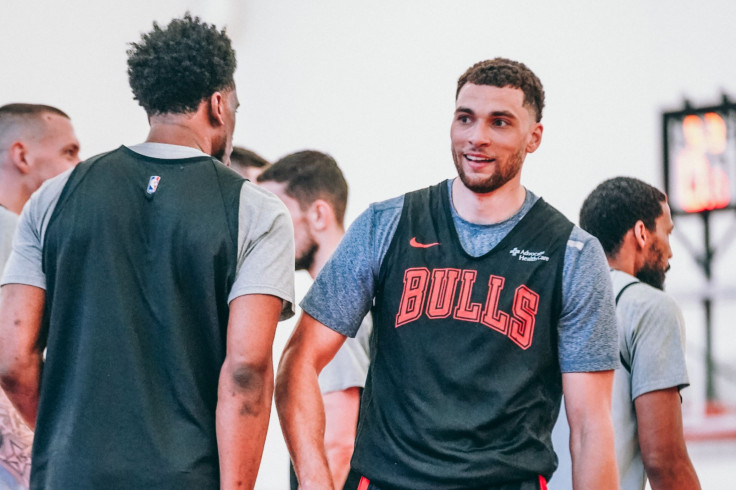 KEY POINTS
The New York Knicks were rumored to have pursued Zach LaVine
LaVine would be the ideal fit in New York as the main bucket-getter
Karl-Anthony Towns might also be headed their way
The New York Knicks reached the NBA playoffs for the second time in three years after a seven-year dry spell, though it does not mean that they are already content with the roster that they have built.
According to Fred Katz of The Athletic, the Knicks were revealed to be eyeing a deal for Chicago Bulls guard/forward Zach LaVine this summer, but there was one thing stopping them from outright getting him from an Eastern Conference rival.
"New York made contact with the Chicago Bulls about their shooting guard, Zach LaVine, but the asking price for the two-time All-Star was 'giant,' as one league source told The Athletic, which is exactly why LaVine remains in Chicago. The Knicks and Bulls, according to league sources, never got close," Katz wrote.
The Knicks' interest in LaVine is none too surprising for either side as LaVine would bring a new dimension to the Knicks' offense that sorely needed it in the postseason.
Bringing in LaVine to complement a lineup that already featured RJ Barrett, Jalen Brunson and Julius Randle would be the ideal addition to the Knicks because of how other players can very heavily conceal his perceived issues on defense.
LaVine's only responsibility in New York would be scoring points as many and as often as he can, with it being a potential game-changer to their playoff run that saw it end at the hands of the Miami Heat in the Eastern Conference semifinals.
In the same piece, Katz also shared that the Knicks is keeping tabs on Minnesota Timberwolves big man Karl-Anthony Towns and whether he could be had this summer as well.
"According to league sources who have talked business with them, the Wolves have set a sky-high price on Towns, too. And according to another league source, in spite of what the constant speculation may tell you, the Knicks have not expressed any interest in trading for Towns," Katz said about the matter.
The link between Towns and the Knicks appears to be non-existent, but there certainly is a thread connecting the two sides–that being Knicks president Leon Rose.
Rose once managed the basketball side of the Creative Arts Agency (CAA) and the Knicks have continued to pursue CAA-affiliated talent with guys such as Brunson, Isaiah Hartenstein, Josh Hart, Obi Toppin, Randle and Donovan Mitchell.
Moreover, Rose represented Towns in the past as a basketball agent, which might somehow turn into Towns becoming a Knicks player.
While there is no concrete evidence that suggests they will go after both players at the same time, the Knicks have a game plan ready.
"They are waiting. Patiently. For the right fit," he stated.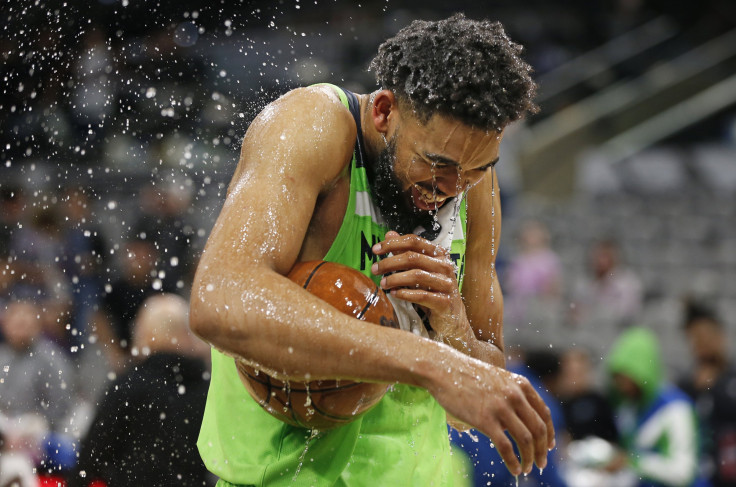 © Copyright IBTimes 2023. All rights reserved.