WATCH: Deandre Ayton Has Heartbreaking Admission About Negative Fan Reception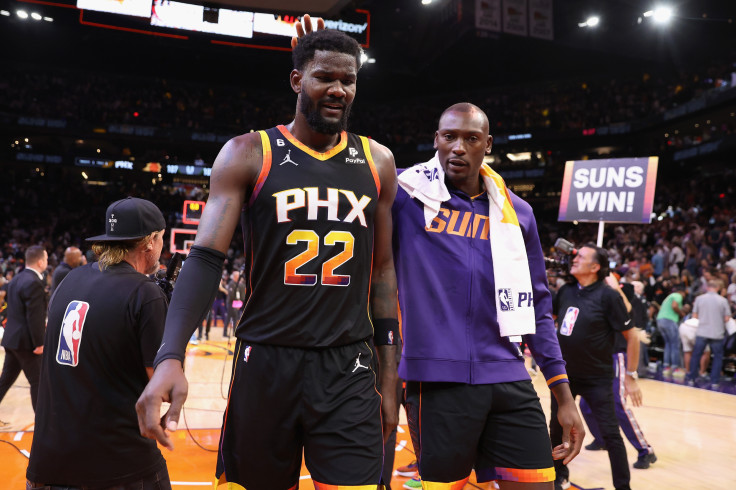 KEY POINTS
Deandre Ayton has become the Phoenix Suns fanbase's favorite punching bag
"I feel like I have no fans out there," Ayton says in an interview
New head coach Frank Vogel is determined to bring the best out of Ayton
Phoenix Suns center Deandre Ayton has been drawing the ire of the fans for the better part of the past two seasons.
During his visit to his home country, Ayton spoke with Eyewitness News Bahamas to shed some light on how much the mountain of negativity has affected him.
"I can feel the whole world hating me in a way. I'm the guy a lot of people point at and I see it and feel it, but mainly what I've been working on five to six days a week since we've lost; it's just motivating myself to change the narrative of what people think about me," he stated.
"No matter [how] you put it, I feel like I have no fans out there and I can feel it because the whole world is saying it. My goal over the summer is to change the narrative. Just unlock whatever it is and just completely just focus on me and change the whole thing."
There is reason to believe that Ayton's standing as the Suns fanbase's favorite punching bag began in the 2022 postseason–particularly in Game 7 against the Dallas Mavericks.
Phoenix, then the No. 1 seed in the Western Conference, entered that series as heavy favorites with minus-295 odds while the Mavericks were the underdogs at plus-240.
Fans knew that it was going to be a competitive matchup since it was the first time that Devin Booker will get to go head-to-head with Luka Doncic in a playoff setting and as the series wore on, internal struggles nuked the Suns' title hopes that season.
It was later reported that Ayton and then-head coach Monty Williams were at odds during the game and the blame was placed squarely on Ayton since he was benched after only playing a total of 17 minutes that game, with the Suns being down 70-32 at that point.
Since then, fan opinion about the Bahamian big man was highly negative and he became the hypothesized centerpiece in a trade that would bring Kevin Durant to Phoenix.
Now with Williams gone and a revamped roster built around him, Booker and Durant as the featured stars, there is hope within the fanbase that things will finally turn in their favor.
New head coach Frank Vogel previously expressed how much confidence he has in getting Ayton back to the level of dominance that made him worthy of being the No. 1 overall pick in the 2018 draft.
The 2023-24 NBA season is a make-or-break season for both Ayton and the Suns after mortgaging their future in the hopes of winning the franchise's first-ever NBA title.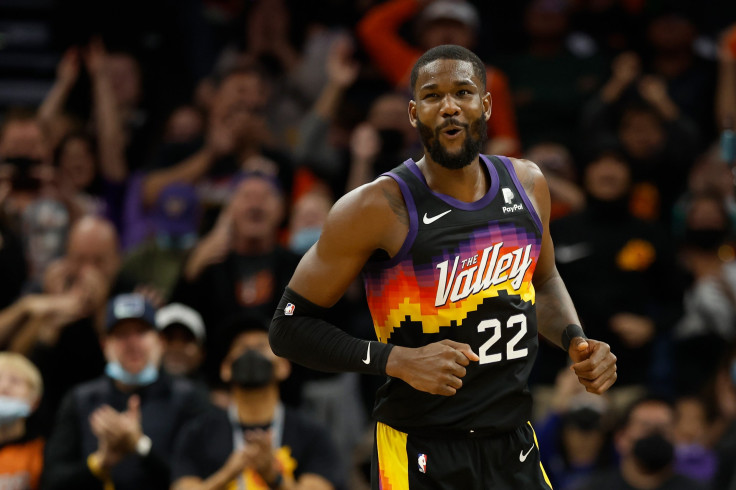 © Copyright IBTimes 2023. All rights reserved.