Jerry Lewis will not appear in telethon this year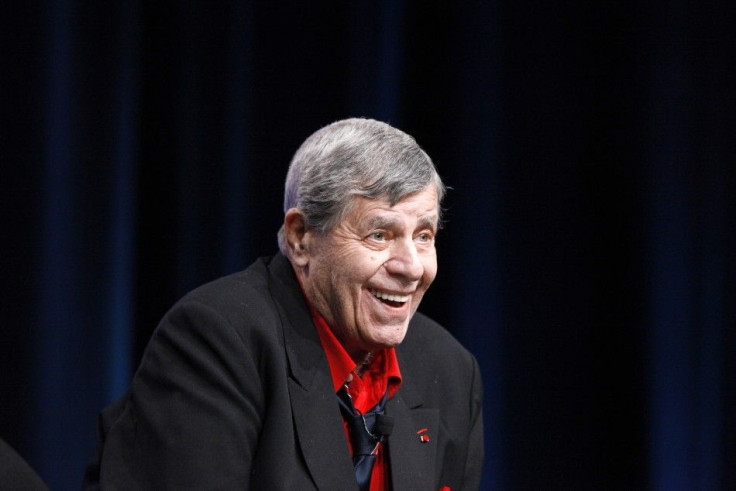 Jerry Lewis will not appear in the annual muscular dystrophy telethon that he has hosted since 1966, despite earlier plans for him to sing a swan song, the organization behind the event said Wednesday.
The announcement by the Muscular Dystrophy Association came just days after Lewis brushed aside questions about his role in this year's telethon, which is held over Labor Day weekend.
Lewis, 85, said in May that he was retiring as host of the telethon and that he would make his final appearance in the show this year and sing his signature song "You'll Never Walk Alone."
But those plans have been called off, and the MDA also said Lewis would no longer serve as the organization's national chairman.
"We will not be replacing him as MDA national chairman, and he will not be appearing on the telethon," Dr. R. Rodney Howell, the organization's chairman of the board of directors, said in a statement.
The MDA did not give a reason for why Lewis would not be appearing in this year's telethon.
A spokesman for Lewis could not be reached for comment.
But last week at a bi-annual gathering of critics in Los Angeles, when Lewis was asked to clarify his role on this year's telethon, he responded: "It is none of your business."
Lewis, who has starred in more than 40 films, is best known for the popular 1963 film "The Nutty Professor" and for performing on stage, in television and on film in a comedy duo with singer Dean Martin in the 1940s and 1950s.
The muscular dystrophy telethon has raised over $2 billion for the fight against muscular dystrophy through 900 hours of live broadcasts over the years, and has become an annual Labor Day weekend institution on U.S. television.
© Copyright Thomson Reuters 2023. All rights reserved.