Jerry Sandusky Released from Jail After Posting $250,000 Bail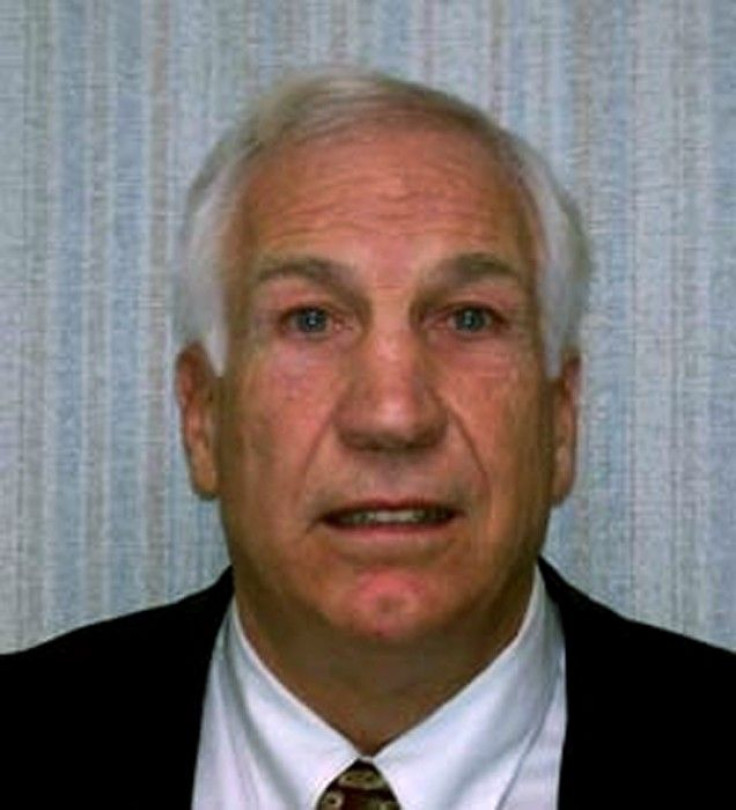 After his arrest Wednesday on the charge of 12 new child sex abuse counts involving two new alleged victims, former Penn State assistant coach Jerry Sandusky was released from an overnight jail stay Thursday after posting bail.
According to The Associated Press, Sandusky was driven from a Pennsylvania county jail to his home in the middle of a three-car envoy. Sandusky secured his release using $200,000 in real estate holdings and a $50,000 certified check provided by his wife. He will be under house arrest with electronic monitoring under the terms of his release.
Warden Edward DeSabato said that Sandusky was quiet and cooperative during his stay at the jail according to The Associated Press. Sandusky had his own cell for the night, a standard procedure for new inmates, DeSabato said.
In detailed testimonies, the two new alleged victims (Victims Nine and Ten) described how Jerry Sandusky forced them to have anal and oral sex when they were 11-12 and 10 years old, respectively.
Victim Nine claimed that Sandusky's wife knew of the assaults and did nothing. On at least one occasion, he said in his testimony, he screamed for help from the basement where Sandusky was raping him, knowing Dottie Sandusky was upstairs. His cries were never answered.
I am angry about these false accusations that such a terrible incident ever occurred in my home. No child who ever visited our home was ever forced to stay in our basement and fed there, Dottie Sandusky said in a public statement Thursday afternoon via attorney Joseph Amendola.
The grand jury report released Wednesday alleges that Sandusky used the charity he founded in 1977, The Second Mile, to gain access to at-risk boys.
In the wake of the tragic events that have come to light over the last several weeks, The Second Mile has lost significant financial support. Therefore, The Second Mile will implement a reduction in staff to put the organization in a better position to preserve programs, Eric Herman, spokesman for the Second Mile said in a statement to Fox News.
The charity also says it is cooperating with the attorney general's investigation and will adhere to its legal responsibilities.
I continue to believe in Jerry's innocence and all the good things he has done. Jerry's many success stories with his Second Mile kids and positive memories of those kids keep me going, Dottie said.
© Copyright IBTimes 2023. All rights reserved.