Jessa Seewald Announces The Arrival Of Baby No. 2 Ahead Of 'Counting On' Gender Reveal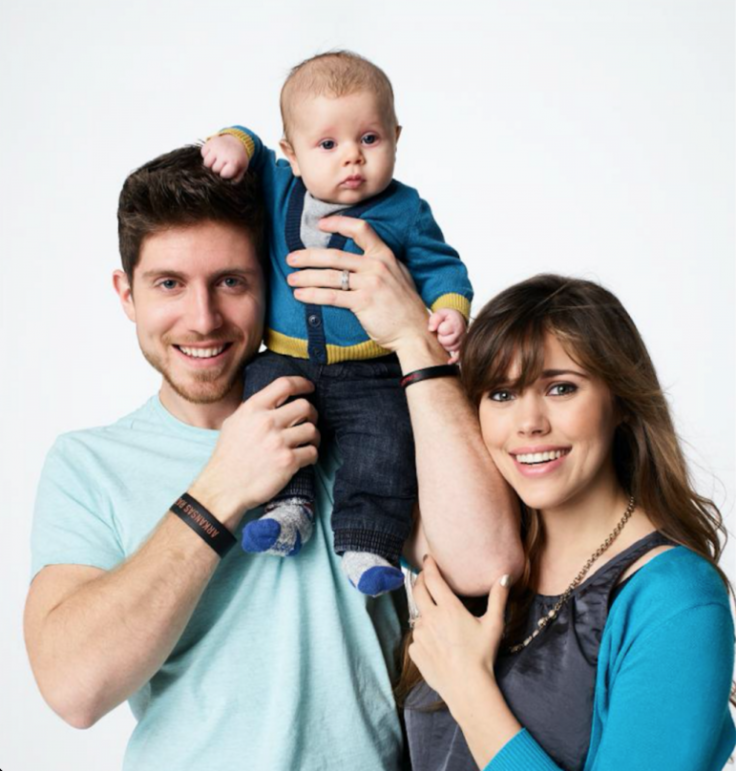 The day has finally come — Jessa and Ben Seewald's second child is finally here. The mother of two revealed days ago that she was past her due date but experiencing no signs of labor.
Early Monday morning, she shared the news in a statement to People magazine. Jessa, 24, announced that she and Ben had welcomed another healthy baby boy. She added that she and the baby were doing well, but did not reveal his name. In closing, the "Counting On" star thanked fans for their "prayers and well wishes!"
"We are so happy to announced the arrival of our sweet second son," the statement read. "He was born at 4:26 a.m. this morning, weighing 8 lbs. And 11 oz., and measuring 21 ¾ in. long. Mom and baby are both doing well. We are so thankful to God for this precious new gift of life and are excited to be a family of four! Thanks to everyone for your prayers and well wishes!"
The announcement was made hours before a sneak peek at Monday's episode of "Counting On" was released by Us Weekly. During the episode, Jessa and Ben will visit their doctor to find out the gender of their baby. The couple are notorious for keeping the information underwraps and reveal in the clip that they intend to do so again. They do, however, plan to bring Jana and Joy Duggar along to the doctor's appointment to find out what they're having.
"When my sisters heard we were going to an ultrasound, Jana kind of asked me, 'Hey, can I come along?'" Jessa said. "So we thought, 'Yeah, we can let Jana come along.' Well, then Joy was like, 'Hey, that's not fair. I want to come.' So we told them, 'Y'all can both come — just don't tell everybody.'"
Jessa opened up about her baby's arrival in an interview with People, revealing that she was just about ready for the baby's birth — with the exception of one detail. She and Ben, 21, hadn't discussed what they were going to name their baby just yet. Jessa said that she wasn't yet clear what they were going to name the child, as they'd only had a few conversations about it.
"We've only had one or two conversations about it, so we need to get on it!" she told People. "We did this last time [with Spurgeon] and procrastinated. Our son was 5 days old before we had it officially nailed down!"
"Counting On" airs Monday at 8 p.m. EST on TLC.
© Copyright IBTimes 2023. All rights reserved.