Jessa Seewald's Father-In-Law Slams Josh Duggar In New Blog Post After Supporting Him During Molestation Scandal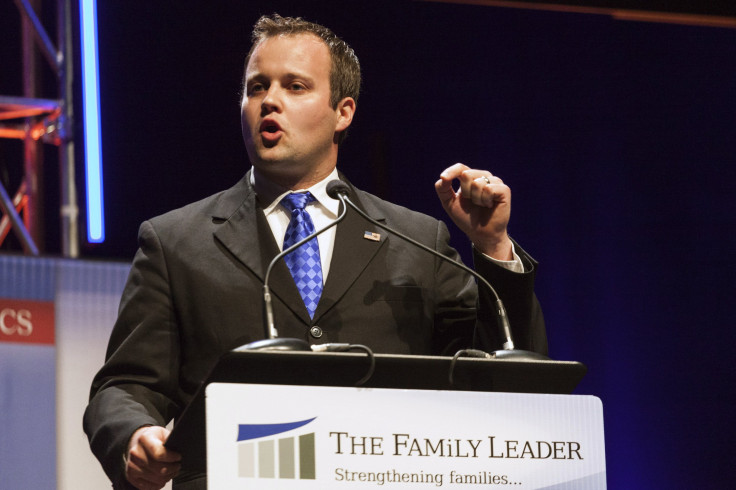 It's amazing what a couple months can do in the Duggar world. Michael Seewald, father-in-law of former "19 Kids and Counting" star Jessa Duggar, published a blog post Monday commenting on Jessa's brother Josh Duggar's recent reveal that he was a registered user of the adult cheating website AshleyMadison.com. It's Seewald's first post since throwing his support behind Josh Duggar when his molestation scandal came to light in May.
Michael Seewald continues to back the Duggar family, but his position on Josh Duggar has greatly changed. He first shared his views on Jim Bob and Michelle Duggar's first-born son in late May after molestation accusations emerged. At the time he didn't defend Josh Duggar, but instead wrote that he was "rooting" for the 27-year-old and encouraged him to "hang in there."
"I want to say that the Seewald family stands with the Duggar family in solidarity. We stand with the unnamed victims of these incidents. Our thoughts and prayers are for you. I want to say to Josh, hang in there, the shame you feel is legitimate, yet Jesus took your shame as he was punished in your place," he wrote in May. "Rest in his forgiveness and grace. Remember that he gives you his righteousness as a covering for your shame. Let this trial in your life build humility and grace. Don't be angry at the world for their hatred of you. Show them through your love for them that it is Jesus Christ that made all the difference in your life. I'm rooting for you."
Now, Seewald is calling out Josh Duggar for "deceiving" those closest to him and for being a "pretender."
"It distresses me to say that Josh Duggar's greatest sin is a byproduct of the sum total of his secretly sinful lifestyle," Seewald posted Monday. "That is, that by his hypocrisy, he blasphemed the name of God. He claimed to be a Christian, but by his deeds he has suggested otherwise. With the name of God on his lips, he lived a covert and extensive lifestyle of evil. While proudly saying things like, 'Our family is like the epitome of conservative values,' he was looking at porn and soliciting affairs."
Despite believing that Josh Duggar brought "shame on God's holy name and the Christian faith," Seewald says that he still has "great respect" for Jim Bob and Michelle Duggar. He added that he also has "immense sympathy" for Josh Duggar's wife, Anna, as well as their four young children.
You can click here to read Michael Seewald's full blog post, titled "Grief, Shame, And Taking the LORD's Name in Vain."
As previously reported, Josh Duggar's name was released during the Ashley Madison hacking scandal. Following information about his two accounts on the cheating website, the eldest Duggar child released a statement acknowledging his wrongdoing and admitting to being unfaithful to his wife.
"While espousing faith and family values, I have secretly over the last several years been viewing pornography on the internet and this became a secret addiction and I became unfaithful to my wife. I am so ashamed of the double life that I have been living and am grieved for the hurt, pain and disgrace my sin has caused my wife and family, and most of all Jesus and all those who profess faith in him."
His sister Jessa recently revealed that the family is "trusting God" during their difficult time. Meanwhile, Josh Duggar has checked himself into a long-term treatment facility.
© Copyright IBTimes 2023. All rights reserved.