Jessica Biel Pregnant: Justin Timberlake's Wife Expecting Baby This Spring, Report Says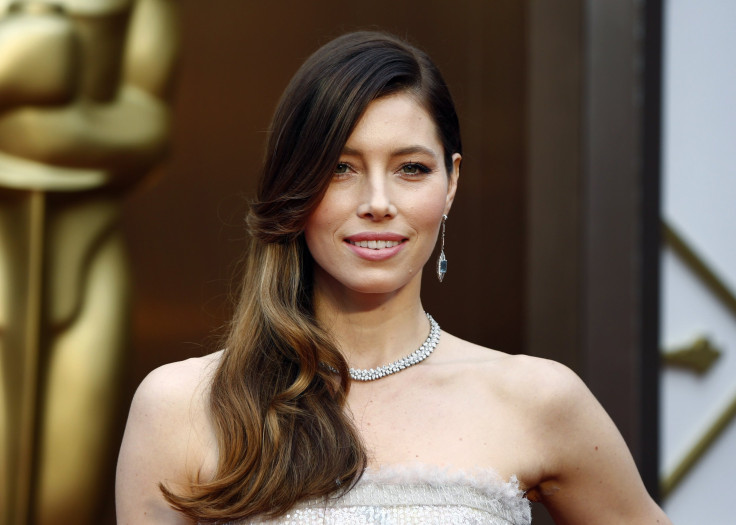 Jessica Biel has yet to confirm or deny whether she is expecting her first child, but that hasn't stopped the rumor mill from spreading allegations that she is a mom-to-be. According to a report from Radar Online Wednesday, Biel, 32, is already well into her first trimester with her and her husband singer/actor Justin Timberlake's baby.
"Jessica is at least three months pregnant, and she's due in April," a pal close to the actress told the site.
According to another insider, Biel and Timberlake, 33, have kept the pregnancy hush-hush due to their alleged difficulties with conceiving.
"Jessica has had a tense time in the past when it comes to having a baby, so it is not surprising that she is staying mum on confirming the news publicly yet," said a source.
Biel first sparked pregnancy rumors after she was photographed sporting an apparent baby bump while strolling on Bondi Beach in Sydney, Australia, with a pal earlier this month. The former "7th Heaven" star added more fuel to the pregnancy rumors after she was seen wearing a "loose-fitted top" during a hike with Timberlake in New Zealand Oct. 15 . According to a report from Us Weekly, Biel "kept close" to her singing beau during the outing.
"Close friends are buzzing that she's pregnant," an insider told OK! magazine, following the couple's day out earlier this month. "Jessica hasn't been going out lately with the excuse that she's not feeling well, but she's so healthy and she never gets sick."
"Jessica is being extremely private right now," another source recently told Hollywoodlife.com. "It's no secret that she and Justin have been trying for a while to get pregnant. Jessica is more than ready to become a mom, it's something she wants badly."
If Biel and Timberlake are expecting, it will be the first child for the couple. The duo tied the knot in Italy in front of 100 guests after five years of dating in Oct. 2012. Biel has previously spoken out about her desire to have children.
"Every woman has some kind of intuition on how they'd interact with a child. I feel comfortable around kids, so I was kind of rolling with that idea," Biel told People magazine of her role playing a mom in the film "The Truth About Emanuel" in December 2013. When asked about her plans to have children of her own, the actress confirmed her desire to have a child. "I'm not sure about sooner or later but definitely at some point," she said.
© Copyright IBTimes 2023. All rights reserved.