Jessica Simpson Asks $500,000 to Confirm Pregnancy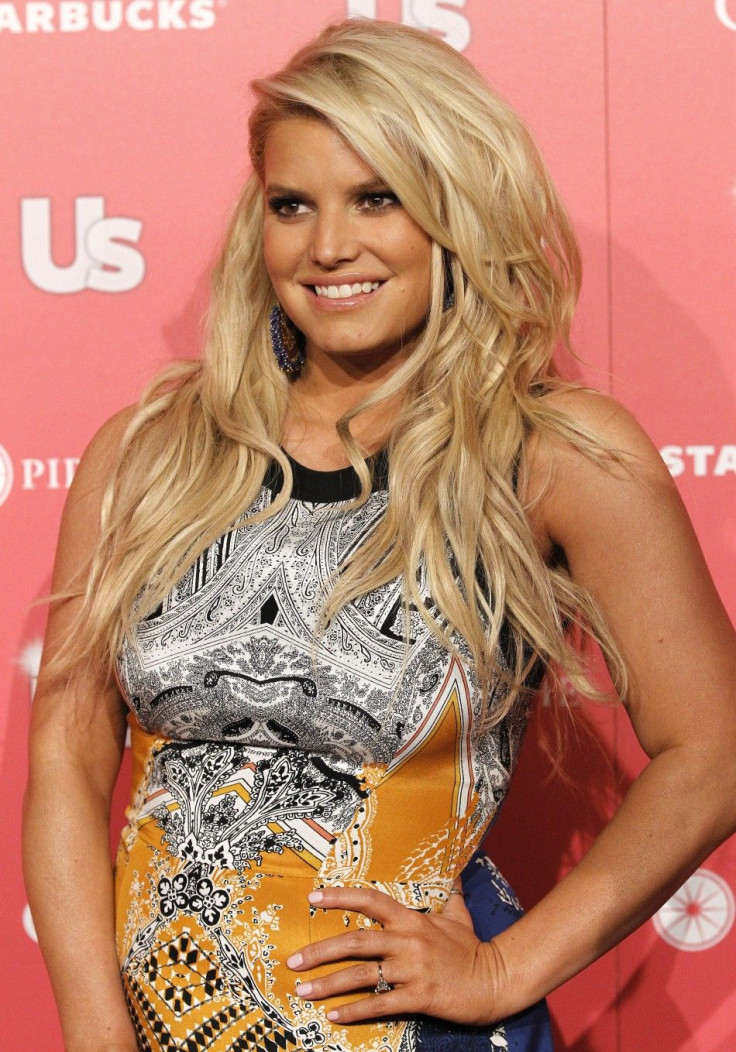 Jessica Simpson has been a subject of the Is she or isn't she question for months, but it turns out she had reason for withholding the information. While many thought she was merely attention seeking, it appears the singer was looking for a tabloid to cough up a six-digit figure so she could confirm her alleged baby bump.
It appears that OK! magazine was the first to strike a deal with Simpson as its latest cover screams a quote in bright, bold yellow saying, Yes I am having a baby. But front covers on gossip magazines tend to be misleading and this case is no exception as the inside story is compiled of stories from Simpson's close friends who apparently have been told by Simpson that she and fiancé Eric Johnson are going to become parents.
Dressed in a flowing striped maxi dress, a beaming Jessica Simpson smiled as she arrived for a baby shower at the Ivy at the Shore restaurant in Santa Monica. The performer, along with her mom, Tina; sister, Ashlee; and 2-year-old nephew, Bronx, was at the restaurant on Oct. 15 to celebrate childhood friend Stephanie McGuire Terblanche's impending motherhood - , OK! wrote. But this apparently wasn't the only baby the Simpson family were getting ready for; a close friend was quoted to say that Jessica was very excited to have her own.
Sources reportedly told Page Six of the New York Post that Simpson's father and manager were looking to strike a deal with a tabloid that would not only pay for the confirmation of the pregnancy but also for the first pictures of the newborn. Baby photo trafficking has become something of a trend among celebrities. Nicole Richie and Christina Aguilera released photos of their babies for a couple of million while pictures of the Jolie-Pitt babies were sold for $4 million, the proceeds going to charity.
Meanwhile, Simpson has also taken to headlines for posting a rather strange picture on Twitter of bare feet hovering over a floor from a toilet seat. The picture is presumed to be of her posing at the toilets at Bergdorf Goodman in Manhattan, where she was spotted this week, E Online reported.
Simpson had earlier been photographed at the same store in leggings, boots and a belly hugging tank top, according to E, and therefore it is unlikely that she would have removed all the clothing merely to illustrate the point that the toilet seats at Bergdorf Goodman are high. Although Twitter fans are still hopeful.
© Copyright IBTimes 2023. All rights reserved.