JetBlue Flight To Florida Delayed After A 'Suspicious Package' Was Reported On-Board
A strange package reported on a JetBlue flight prompted swift action from the New Jersey Port Authority to evacuate and safely remove the package.
The package was discovered on JetBlue flight 573, which was scheduled to depart from New Jersey's Newark Liberty International Airport at 7:45 a.m. ET Saturday. The Florida-bound flight was preparing to taxi when a "suspicious looking package" was reported on the plane. Police quickly surrounded the plane and the 150 passengers on-board were quickly evacuated and brought back to the terminal by bus while the plane was investigated.
Rudy King, a Port Authority spokesperson, revealed that the luggage was removed from the plane and immediately re-screened by security and police.
"Port Authority Police were called and K-9 came to the scene," King said. "There was nothing found on the aircraft."
"Local law enforcement is on site and we are working to get customers on their way to Tampa as soon as possible," JetBlue spokesperson Claudio Cruz told press around 9 a.m.
After local and Port Authority police completed investigating the plane and present luggage, the flight was able to leave Newark around 11:30 a.m. after nearly a three-hour delay. According to JetBlue, the plane arrived in Tampa at around 2 p.m.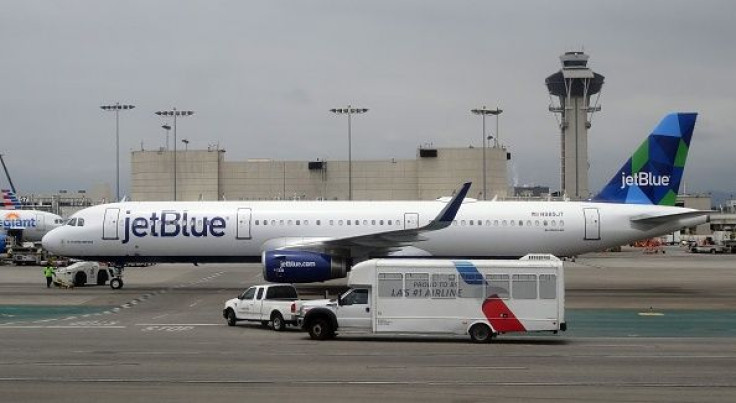 © Copyright IBTimes 2023. All rights reserved.