Jin Young Park Net Worth: JYP Entertainment Founder Is Richest Celebrity In South Korea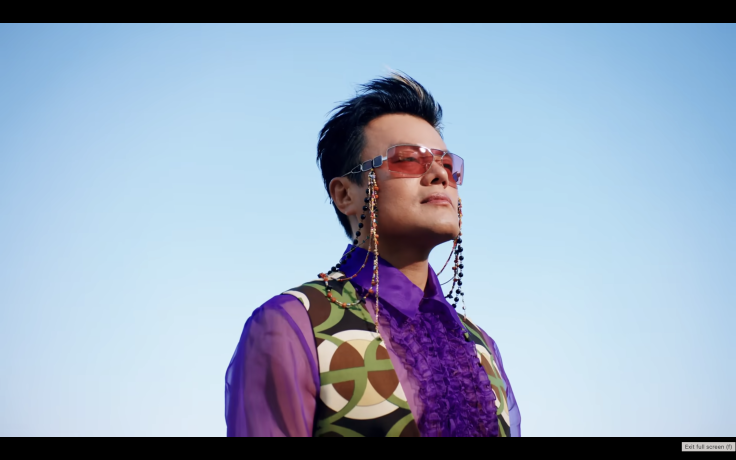 KEY POINTS
J.Y. Park is the richest K-pop idol in the world
He is better known as the man behind JYP Entertainment
He owns 17.8% of the stocks of JYP Entertainment
The biggest names in South Korea's entertainment industry have earned successful careers from years of hard work. Some became the highest-paid actors in K-dramas, while others have gone on to create their own talent management and record label companies.
One example is South Korea's Jin Young Park, who is also known as J.Y. Park or JYP. He is the richest K-pop idol in the world, but he is better known as the man behind JYP Entertainment, one of the biggest talent management companies in South Korea.
Who Is Park Jin Young?
With a net worth of $250 million as of 2022, Park Jin Young is miles away from the competition. The second-richest K-pop idol, Kim Jaejoong, has a net worth of less than half of JYP's, at $90 million.
JYP began his career as a K-pop star in the '90s. He was part of the trio Park Jin Young and the New Generation. Most of his success came from when he became a soloist, however. Early fans of K-pop will remember him for his song "Don't Leave Me" from his debut album "Blue City," released in 1994.
He continues to make music today. His latest track, "Groove Back," from the album "Groove Missing," was released in 2022. The promotion of his music has changed over the decades, and he also collaborates with other K-pop idols to promote his singles. One of the popular ways idols promote their music in 2023 is through dance challenges, a trend that JYP is also on top of. Securing artists to feature in his dance challenge is made easier by the fact that he is the founder of the entertainment company JYP Entertainment.
"Groove Back" has almost 6 million views on YouTube, and a separate video of his on-stage collaboration with IVE's Wonyoung has over 1.7 million views. ITZY, Twice, NiziU, Xdinary Heroes, and Stray Kids – all part of JYP Nation – also did his dance challenge.
JYP And JYP Nation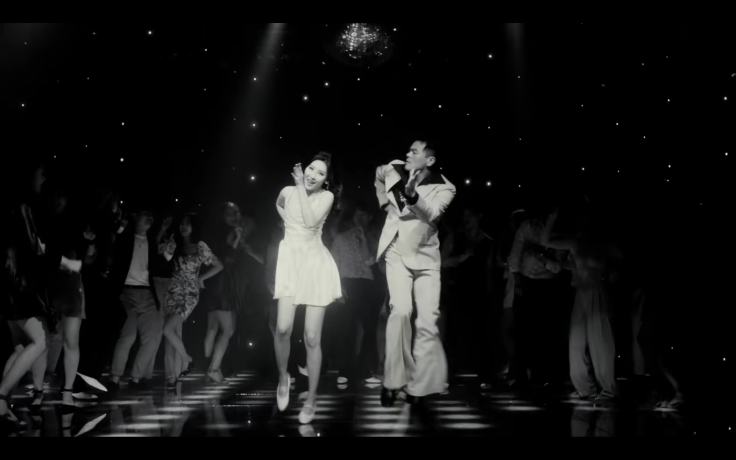 Artists under JYP Entertainment are collectively known as JYP Nation. Some of the biggest stars today are a part of JYP Nation, including Stray Kids, who recently made its comeback with the album "5-Star" on Friday.
The group made a new record when its album reached over 5.1 million stock pre-orders. Stray Kids was created through a reality show collaboration between JYP Entertainment and Mnet, with J.Y. Park himself pre-selecting a group of nine trainees in what was dubbed a "trainees versus JYP" survival concept. The group would perform self-composed songs and face challenges and eliminations to test their mettle as a team. At the end of the show, they debuted as a group, bringing back two eliminated members.
The survival show that produced Stray Kids was the male version of another survival show called "Sixteen," which created one of JYP Entertainment's current top groups, Twice. The show pitted sixteen female trainees against each other, with half of them getting eliminated one by one. The final lineup of Twice is composed of nine members. Twice's latest single, "Hare Hare," was released on May 31.
JYP Entertainment has also produced other successful groups, including Wonder Girls, 2AM, 2PM, GOT7 and ITZY.
JYP revealed that JYP Entertainment spends about 2 billion won ($1.8 million) yearly on food alone. While touring JYP Entertainment's brand-new building in 2019, he revealed the importance of not eating unhealthy food. "There's not a single unhealthy ingredient here," he told the "Master in the House" cast.
"It's not just the agency's employees that eat here, but also our celebrities and, most importantly, our trainees," said Park Jin Young. "It always broke my heart [in the past] when parents entrusted their children to us, and these young kids who were still growing would eat things like instant food. That made me feel so guilty since I was partially responsible for looking after them."
JYP also said that even though some of the trainees under JYP Entertainment would end up not debuting with them, as long as they were under the agency, they were his responsibility.
"When I see our elementary school and middle school trainees coming here to eat in large groups, it makes me so happy," he said. "It's improving their chances for success. If our artists and our employees end up healthier [because of this cafeteria], then our company will ultimately end up doing better. For that, I'm willing to spend 2 billion won a year."
JYP's Work Ethic

JYP is often heavily involved in the creation of a group. It makes sense because their success also contributes to the success of his entertainment company. He owns 17.8% of the stocks of JYP Entertainment. His own stock offers amount to $169 million.
JYP has also considered writing a memoir about his decades in the industry. The process of creating this memoir has revealed one crucial thing about JYP's standards. "At first, I was thinking about having a writer write it, so I sat down and did a bunch of interviews," he shared in a Forbes phone interview. "But I was shocked when I got it back because it didn't feel like I even spoke in it. I realized I have a very specific way of explaining things and expressing certain feelings and stories. Being in front of a camera for 26 years, my fans even know how I talk. I erased everything, and I typed every single letter in this book."
The autobiography "Live for What?" was eventually released on August 11, 2020. "I think my life was a journey to write this book," he said in the same interview. "My life is now to let people read this book, and the rest of my life is to live my life in the best way I can so people want to read this book."
© Copyright IBTimes 2023. All rights reserved.