Is Jinger Duggar Breaking Family Rules? Rumors Swirl As She Promotes Charity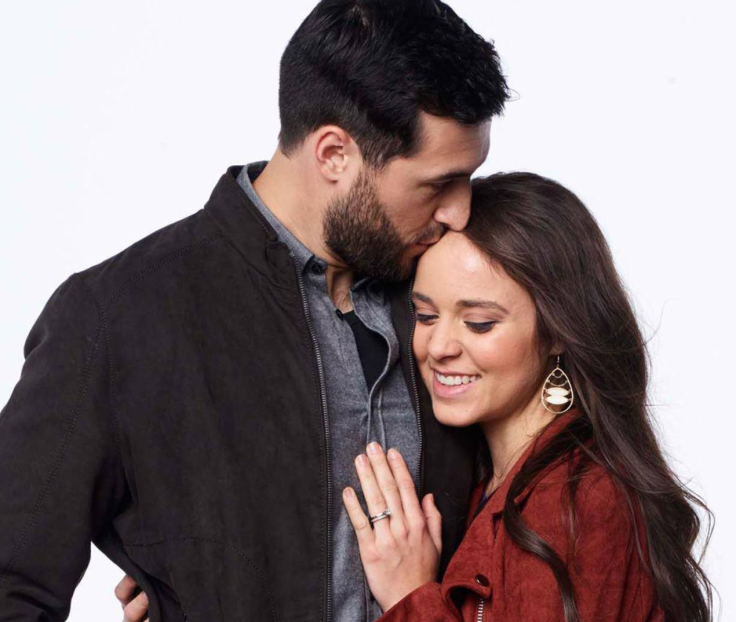 Jinger and Jeremy Vuolo have been busy promoting his mother's charity in recent weeks, and while Jinger's parents, Jim Bob and Michelle Duggar, recently praised their daughter and son-in-law for their charitable work, new rumors suggest the "Counting On" couple isn't following the religious family's rules as closely as her siblings.
On Tuesday, Jinger and Jeremy took to Jeremy's Facebook page to tout SWAN 4 Kids, Jeremy's mother Diana Vuolo's non-profit organization which helps pay for children, whose parents are incarcerated, to take music and voice lessons and participate in performances.
In a nearly 30-minute live stream, the couple discussed the various children's stories who have impacted their lives and their passion for the charity. Diana, a professional violinist, also shared why she decided to create the organization six years ago, crediting the high incarceration rates for children of incarcerated parents in America as a deciding factor.
"It's very near and dear to me and Jinger," Jeremy said in the broadcast. "Jinger and I have been blessed to have two parents that have lived together, loved each other our whole lives and it wasn't really for me until I got out into the real world and realized wow... 'A lot of kids don't have that privilege.' It's a phenomenally huge problem."
While Jinger and Jeremy have been celebrated by her parents for their charitable work, new rumors suggest Jinger may be bending some of her family's "rules." A "family insider" tells Radar Online that the couple are not following in the exact footsteps of her family and "are their own people."
"They aren't just clones. They have their own set of beliefs," said the source.
"They aren't attacking their family's belief system," the insider added. "The family doesn't mind at all. They are thrilled to see them push out on their own."
Of course, some "Counting On" fans may have already noticed that Jinger and Jeremy don't exactly follow the religious family's usual behavior. Unlike her siblings who typically announce a pregnancy shortly after marriage, Jinger and Jeremy have yet to do so, despite marrying in November 2016.
Jinger has also made it no secret in the past that she doesn't abide by her family's dress code for women and is frequently photographed wearing pants.
© Copyright IBTimes 2023. All rights reserved.