Jinger Duggar Didn't Break Any Family 'Rules' By Wearing Pants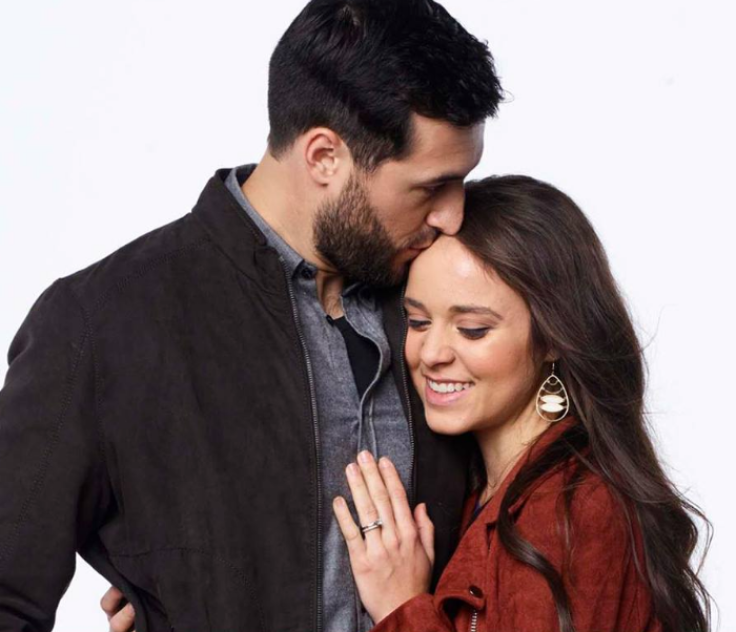 Jinger Duggar isn't afraid to be an individual. The "Counting On" star has continued to dress her own way since marrying Jeremy Vuolo late last year.
While the Duggar family is a big proponent of its women wearing conservative and feminine clothing, Jinger has repeatedly opted to "break" her family's so-called rules since tying the knot.
READ: Joy Duggar's Big Announcement With Austin Forsyth Revealed On Facebook
Jinger most recently caused a stir on Sunday by posting a photo of herself wearing pants, as opposed to the Duggar women's usual dresses and skirts, on her Instagram account. "Ready! Aim! Fire!" Jinger captioned the shot, which showed her sporting a gun and showing off her results from target practice.
Jinger also shared photos of her husband Jeremy on the outing. "Target practice at the shooting range with my sharp shooter hubby," she wrote of the pictures.
While some fans slammed Jinger for her new style and choice of activity, others praised her for stepping out of her comfort zone. "Nice to see the new diversity in your life Jinger! Target shooting and pants," one fan wrote. "I am SOOOOO happy to see that you are finally able to Be Your Own Person! You can do whatever makes YOU happy!" another fan wrote.
"Yes, your parents had their rules and raised you and your brothers and sisters their way but it doesn't mean that you have to follow every single one for the rest of your life," reads another comment. "You're a grown happily married woman now and you just keep doing what makes you and your husband happy!!"
Four days before the target practice outing, another photo of Jinger wearing pants surfaced online. On Jeremy's Instagram, he posted a photo of him and his wife enjoying the Border Town Flea Market. "That heat'll getcha," he captioned the shot. Despite the warm weather, though, that didn't stop Jinger from wearing black pants.
READ: Which Duggar Will Marry Next? Joseph And Kendra Caldwell's Wedding Details
Of course, Jinger isn't breaking any real rules by wearing pants. At least, that's what her mother Michelle Duggar's comments on her family's "modern modest" dress code insinuates.
"My daughters are the second generation of modest dressing in this family. They've grown up being dressed modestly, and in clothes that are definitely more feminine apparel," Michelle explained of her daughters' unique wardrobe in a 2013 post for TLC.
Michelle continued by stating that she understands if her daughters would chose to go down their own paths one day. "This is the direction that God has led me as your mother, and you're in the family. My girls and their future spouses are going to have that journey in their lives, too," she wrote. "Because my girls are working with the Lord, they have a relationship with God and they will determine what that means for them. And it may be a different journey than mine and that's okay. "
© Copyright IBTimes 2023. All rights reserved.