JK Rowling Hedge-Trimming At Scotland Mansion Causing 'Chaos,' Traffic In Neighborhood, Residents Say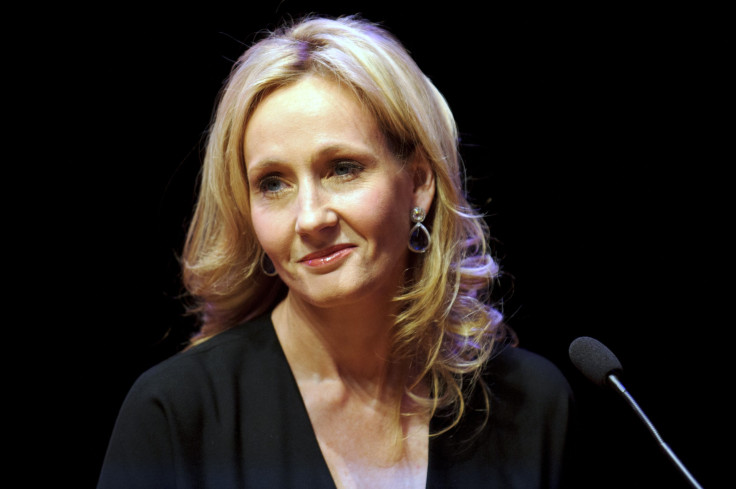 "Harry Potter" author JK Rowling famously created four fictional houses for Hogwarts students, but it's her real-life home that's causing trouble. For the past four days, contractors have been trimming the 30-foot hedges around her 17th century mansion in Edinburgh, Scotland, backing up traffic and irritating neighbors, the Guardian reported.
"It's just taking ages for them to cut the bush back," an unnamed resident told media, complaining about the temporary traffic lights the city put up to redirect cars. "It's chaos around there. The lights are taking too long to change, especially on the side roads. There are long queues tailing back from the lights."
The hedges were leylandii, known to be the fastest-growing conifer in the United Kingdom. Well-kept leylandii can reduce outside noise, wind and pollution as well as keep certain spaces private, according to leylandii.com. They need to be cut once a year. The maintenance at Rowling's house was due to end Friday.
"Any individual or business may apply for a permit to occupy a public road for activities such as placing a skip or erecting scaffolding," a city spokeswoman told the Guardian. "This particular application was approved following a site visit to agree the scope of the works and necessary traffic management. Off-peak temporary traffic lights were allowed to facilitate the works, the safe flow of traffic and to minimize disruption for all road users."
Rowling has fought with her neighbors before about the three story, 33-room mansion she bought in 2010 for about $4 million. In 2011, she got permission to bulldoze a $1 million house next door to expand her garden, the Telegraph reported. A year later, the city approved a $390,000 plan for Rowling to build two Hogwarts-style tree houses for her kids, complete with trap doors and spiral staircases.
In addition to ordering controversial bush cuttings, Rowling has been writing the script for the film "Fantastic Beasts And Where To Find Them," a "Harry Potter" spinoff set in New York in the 1920s. "Career of Evil," the third novel she's written under pen name Robert Galbraith, was due to be released in October.
© Copyright IBTimes 2022. All rights reserved.
FOLLOW MORE IBT NEWS ON THE BELOW CHANNELS