Joanna Krupa, Brandi Glanville Net Worth: Duo Settle Lawsuit Over Crude Comments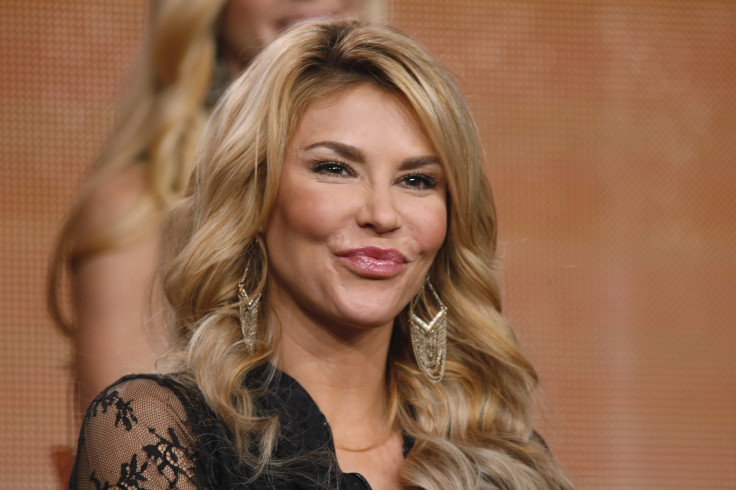 The defamation lawsuit involving reality stars Joanna Krupa and Brandi Glanville ended after a settlement took place between the two. The lawsuit was filed in 2015 after the "Celebrity Big Brother 2017" star made crude comments about Krupa's vagina. Glanville has a total net worth of $2 million while Krupa's fortune is estimated to be around $8 million, according to Celebrity Net Worth.
"Joanna is happy with the settlement and has no regrets," Krupa's attorney Raymond J. Rafool told the New York Daily News. "Joanna hopes she has inspired action instead of indifference," he added. The terms of the settlement remain confidential so far.
Read: Sarah Palin, Former Alaska Governor, Sues The New York Times For Defamation
In a statement to E! News on Sunday, Glanville apologized for her remarks she made to slam the "Real Housewives of Miami" star on a 2013 episode of "Watch What Happens Live."
"I want to apologize to Joanna Krupa for the statements I have made about her. I regret making such statements about Joanna Krupa; I also certainly never intended my statements to be taken so seriously and out of proportion," Glanville said, adding: "I apologize as I never wanted my statements to affect Joanna Krupa's reputation and I wish her nothing but continued success in life."
During the 2013 episode, Glanville said: "Mohamed (Hadid) did tell me that her p---- smells," hinting at Krupa's alleged relationship with Hadid, who was still married to "Real Housewives of Beverly Hills" star Yolanda Foster.
She later asked the host Andy Cohen if he'd gotten food poisoning from "eating bad sushi" with her. "She's a beautiful girl. She's stunning, but you can't help the odor situation," she added.
In her lawsuit, Krupa demanded a public apology as well as $15,000 in damages as she claimed Glanville's comments caused her emotional distress. According to her lawyer, Krupa's "public persona and image are important to her."
Glanville, 44, was a part of the "Real Housewives of Beverly Hills" from 2011 to 2016, while Krupa, 38, starred on "Real Housewives of Miami" from 2012 to 2013.
While she was on the show, Glanville received a pay check of $175,000 per season. She was also one of the cast members on "The Celebrity Apprentice."
Krupa, who began modeling in her teens, featured twice on the Playboy cover. She appeared in movies such as "Planet of the Apes", "The Man Show" and "Las Vegas." Krupa married club owner Romain Zago in 2013 but the two got divorced in July 2017.
Read: 'Pitch Perfect' Star Rebel Wilson Wins Defamation Suit
Last week TMZ reported that Zago spoke out about the defamation lawsuit filed against Glanville.
"If you want to know the answer to this stupid comments from your client, (her) vagina smells amazing," he reportedly told Glanville's attorney. "And I swear to God, Jesus, my father, my brothers," he added. Zago also accused Glanville of being a "horrendous bully" who damaged his marriage.
© Copyright IBTimes 2023. All rights reserved.