Joe And Jill Biden's Love Story: How The Couple Fought Through Challenges, Tragedies
KEY POINTS
Joe and Jill Biden have been married for 43 years
The new president proposed to his wife five times before he got a "yes" from her
Jill will continue teaching as she takes on the role of FLOTUS
Joe and Jill Biden are the new political power couple that much of America will look up to for strength and motivation. The new president and the first lady have a long and inspirational love story that spans four decades.
Just ahead of his inauguration ceremony Wednesday, the 78-year-old sent out love and gratitude to his wife through a very touching Instagram message. The 46th president posted a short clip of him and his wife holding hands for the ceremony and wrote: "I love you, Jilly, and I couldn't be more grateful to have you with me on the journey ahead."
Here is a short history of Joe and Jill's epic love story that endured several challenges, including the death of his child, several political campaigns and more:
Joe met with Jill Jacobs in 1975, three years after a devastating accident killed his first wife Neilia and their one-year-old daughter Naomi and left his sons – Beau and Hunter – severely injured. Jill was teaching at the University of Delaware at the time and the pair tied the knot at the United Nations chapel in 1977. However, the path from their first blind date to marriage was not an easy one for Joe as he was turned down five times by Jill.
Jill had split from her husband Bill Stevenson and was apprehensive about the prospects of marrying a political figure, according to PEOPLE. In addition, she had the responsibility of parenting two young children who lost their mother in a tragic accident.
"I really felt that this marriage had to work. Because they had lost their mom, and I couldn't have them lose another mother," Jill told Vogue in 2016. "So I had to be 100 percent sure."
Jill was still studying when they welcomed their daughter Ashley in 1981. Seven years later, Joe carried out his first presidential campaign, which was a failure. Nevertheless, he had his wife on his side. He credits his second wife for renewing his interest in politics and family life after the tragic accident.
Tough times were not yet over. The former vice president underwent a series of aneurysm surgeries during which he also suffered a pulmonary embolism. The pair continued to pursue their careers and went on to join Obamas in the office after his failed presidential run. While Joe took up the role of vice president in Barack Obama's office, Jill became the first Second Lady to perform her duties while continuing her job as an English professor at Northern Virginia Community College.
On May 30, 2015, tragedy struck the Biden family again when they lost their son, Beau, to brain cancer. Together, the family overcame the tragedy and continued to follow their life's path. In 2019, Joe launched his third presidential election campaign, with Jill being his number one supporter once again. And on Wednesday, the Bidens became the First Family of the United States.
Even after four decades, Joe and Jill's love for each other is young and they are full of adoration for each other. They are often heard praising each other in the public and remain each other's biggest cheerleaders.
"She gave me back my life. She made me start to think my family might be whole again," Joe in his 2007 memoir "Promises to Keep."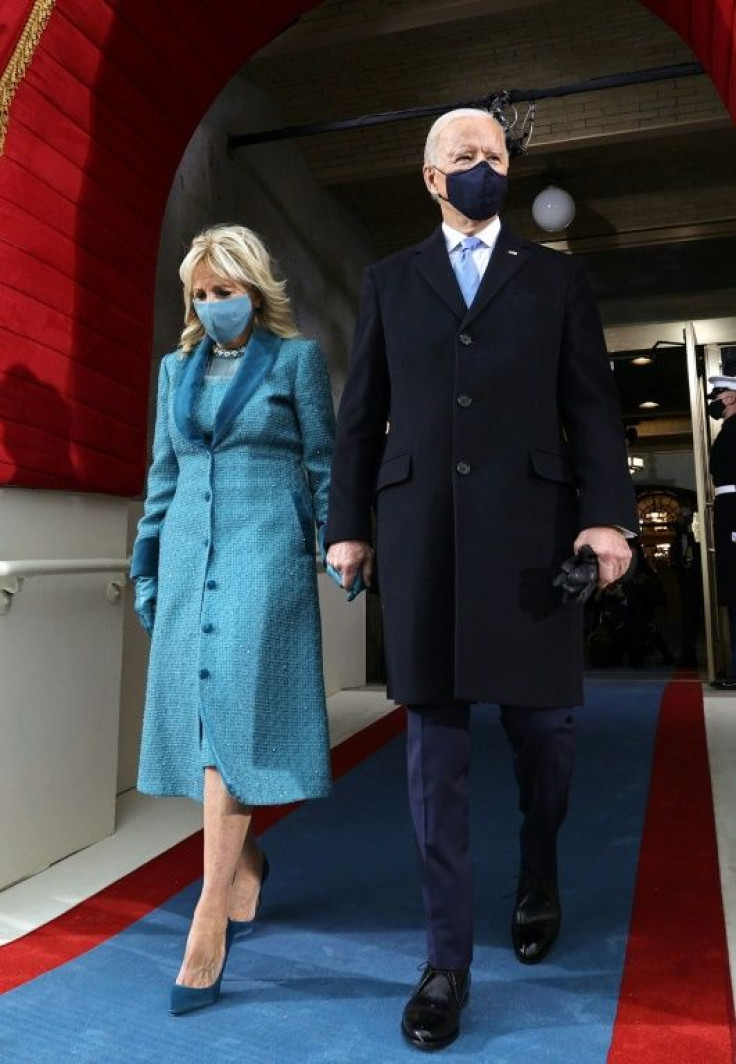 © Copyright IBTimes 2023. All rights reserved.