Jogger Runs Couple Of Miles While Wearing Mask, Ends Up With Burst Lungs
KEY POINTS
A jogger has been running regularly with his mask
Recently though, after running 2.5 miles, he suffered from burst lungs
Tests showed that his left lung has already shrunk
A Chinese jogger suffered from collapsed lungs after performing a 2.5 mile run in the city of Wuhan, the place where the novel coronavirus was allegedly first detected. The man is now on his way to recovery after doctors performed surgery to save him from the life-threatening condition. He is said to be wearing a face mask while running the entire stretch, Wuhan hospital officials told state media Monday.
Compressed Lung
In a statement posted on Weibo, a Chinese version of Twitter, officials of the Wuhan Central Hospital stated the 26-year-old man suffered shortness of breathing while running Thursday. Initial tests showed that his left lung had shrunk by around 90% and his heart also moved to the right section of his body. A collapsed lung, known by its medical term pneumothorax, happens when air leaks outside the lungs.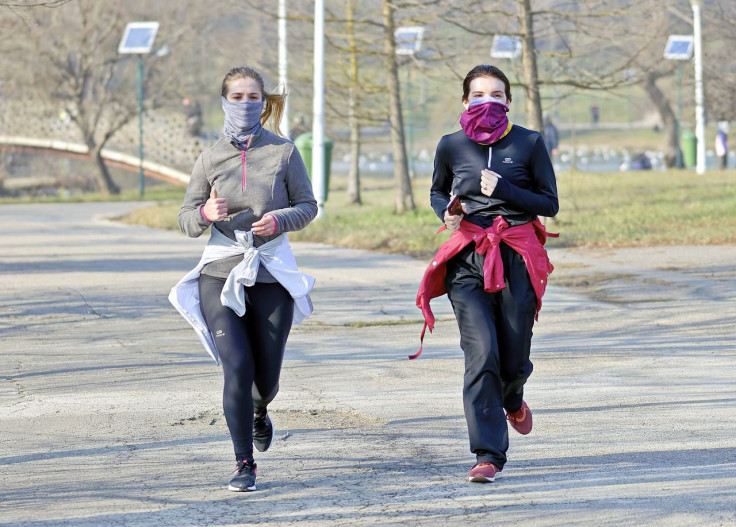 Doctors immediately scheduled him for an operation, after which the man was declared out of danger and listed in stable condition. Medical professionals believe the life-threatening condition may have been caused by his wearing of a mask while jogging. In an interview with doctors who treated the man, it was revealed that he began running about two weeks ago, gradually increasing the distance covered with each run. He was wearing a mask each time he ran because of the seriousness of the coronavirus pandemic in Wuhan.
Cutting It Short
On Thursday, the man decided to cut his run short as he was already having difficulty when breathing and walked home. After his condition worsened, his family decided to bring him to the hospital. According to Chen Baojun, the director of the department of thoracic surgery at the health facility, the man was vulnerable to spontaneous pneumothorax due to his tall and slender frame.
A week ago, news about two young teenagers dying on the track field while running and wearing masks hugged the headline. Reports say the boys, who were in separate schools and died a week apart, were performing runs in a physical examination.
It was not clear, however, if the masks they were wearing played a role in their untimely deaths as no autopsy was performed. Classes have resumed in China after it was disrupted by the coronavirus outbreak. Kids can attend provided they wear masks all the time and observe social distancing measures.
© Copyright IBTimes 2023. All rights reserved.