Is John-David Duggar Courting? Jinger Duggar Teases Her Brother's Relationship Status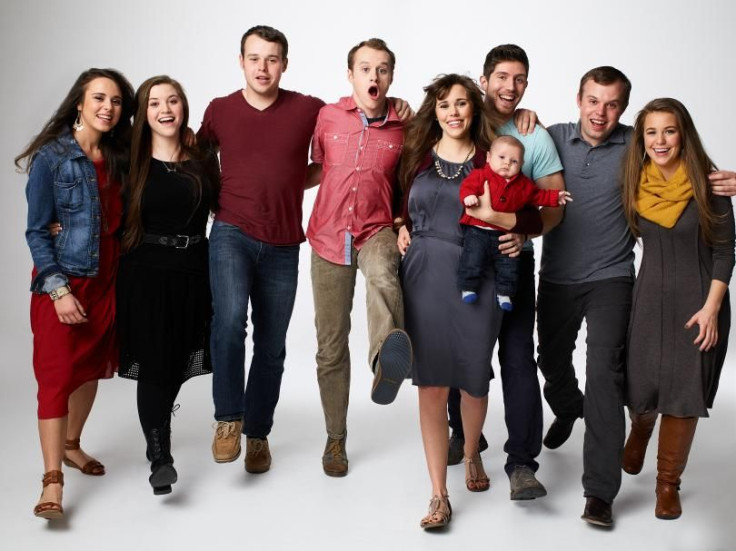 Could another Duggar courtship be on the horizon? A deleted scene from TLC's "Jill & Jessa: Counting On" Season 1 teases Jim Bob and Michelle Duggar's second eldest son may no longer be single.
Jinger Duggar reveals she may know more about her brother John-David Duggar's relationship status than she feels inclined to share in the recently released clip. The scene, which was filmed during the female Duggar's cabin getaway in episode 6, shows Anna Duggar questioning her sister-in-laws about John-David's love life. While Jana Duggar, John-David's twin, doesn't offer up any information about her brother, Jessa Seewald makes it known Jinger may know some secrets.
"Jinger actually knows about that one but she's not saying," Jessa says after Anna asks if John-David has someone special in his life. Jinger does not dish on her brother's personal life, simply telling Anna she needs to ask John-David herself if she's interested.
"I guess people say that I know the most about John's relationship status. My answer to that, the info I know, is ask John," Jinger says. "It's true. My lips are sealed."
In a sit-down interview, Joy teases she may also know about John-David's status. "You never know. That's all I have to say," she says with a smile.
When John-David gets his chance to speak on camera, Joseph Duggar says his sisters are likely interested in his brother's dating life because of his age. "He's 26," Joseph remarks. John-David jokes it seems his siblings "want to get rid of me or something." Joseph suggests his sisters are more interested in meeting his potential future wife. "It's more like whenever a guy gets married it's kind of like adding a family member to the family and so they figure the more the merrier."
Watch the deleted scene below:
While John-David and his select few sisters in-the-know don't reveal any details about his love life in the clip, John-David has been linked to several woman in recent years. He was most recently speculated to be dating family friend Erin Bates' sister-in-law in December. Tabitha Paine denied those rumors, revealing she was simply spotted with the Duggars so often because she was working as a live-in tutor. John-David was also photographed with a mystery woman in November 2014, but Jim Bob and Michelle shortly after confirmed their son was unattached.
"John is not courting and not in a relationship," the couple told E! Online, adding their son had "never" been in a courtship. "He's still waiting for the right one at the right time."
If John-David is the next Duggar to make the marriage jump, he will join long list of his siblings that have already tied the knot. His eldest brother, Josh Duggar, married wife Anna in 2008. The couple has four children together. His sister Jill Dillard wed Derick Dillard in June 2014 and Jessa's wedding to Ben Seewald followed in November.
© Copyright IBTimes 2023. All rights reserved.