John Oliver Slams Indian Journalist For Calling Him 'Malicious' On Debate Show
KEY POINTS
Talk-show host John Oliver slammed Indian journalist Arnab Goswami for calling him "malicious"
Oliver called out Goswami and told him that he cannot hurt him
A couple of weeks ago Oliver commented on India's Prime Minister Narendra Modi
John Oliver, the famous talk-show host, is known for taking on world leaders like Donald Trump, Vladimitir Putin, and Kim Jong-un on his show "Late Week Tonight With John Oliver." His viewpoints and satirical humor brought him a long way and is now considered to be one of the best talk-show hosts in the world.
A couple of weeks ago, he did an episode on India's Prime Minister Narendra Modi and criticized him for all the violence that has engulfed the entire country, especially New Delhi – the national capital. As soon as the episode surfaced online, Oliver was torn apart by Modi's followers and Indian media.
An Indian journalist named Arnab Goswami called Oliver "malicious" and "a third rate TV host" during his prime time debate on March 2. The editor-in-chief of Republic TV also claimed that Oliver's "good morning" and "good evening" are even written for him by his team of researchers.
Oliver felt appalled by Goswami's remarks and called him out on the latest episode of his blockbuster show. In the latest episode, he addressed the hate he has been getting since the called Modi a "temporary symbol of hate" two weeks back.
He started by saying that he did an episode on Prime Minister Modi that did not go well with some die-hard Modi supporters like Goswami and called him the Tucker Carlson of India. Carlson is an American journalist and a political analyst who is considered to be more inclined toward the Conservative Party.
"The first time I got to know to he (Goswami) was not happy with me was in a promo for his upcoming show," Oliver said.
In the promo, Goswami called Oliver a "motivated fool" for doing an episode on Modi and even said that he has completely "embarrassed" himself by telling lies about the Indian Prime Minister.
Oliver, in his usual quirky style, noted that he is fine with things like "third rate TV show host" because his team of researchers have told him that it is a huge "compliment."
"I have embarrassed myself? Who the f—k you think you are talking to? I am beyond the capacity for shame. You cannot hurt me!" Oliver concluded.
The particular clip of Oliver slamming the Indian journalist has gone viral and is being loved by the netizens all over the world. Even Indians are sharing the clip in large numbers and supporting Oliver for what he said.
This is the second time in the span of two weeks that Goswami became the center of attraction among foreign media. A couple of weeks ago Al Jazeera did a report on him, calling him a "prime practitioner" of brash, and aggressive news style.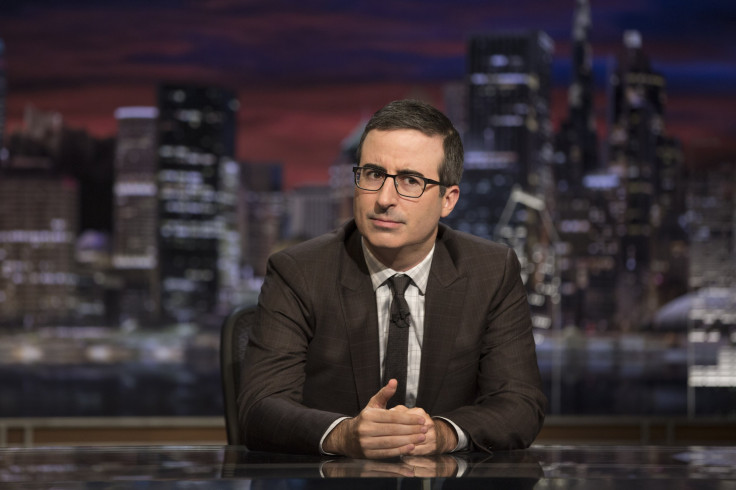 © Copyright IBTimes 2022. All rights reserved.
FOLLOW MORE IBT NEWS ON THE BELOW CHANNELS