Johnny Depp On Amber Heard Divorce: 'I Couldn't Take The Pain'
Johnny Depp has opened up about the very painful experience he had when he and ex Amber Heard split up and finalized their divorce last year.
"I was as low as I believe I could have gotten," Depp said of his breakup from Heard in a Rolling Stone interview published on Thursday. The Hollywood actor then admitted that he went he was deeply hurt by it. "The next step was, 'You're going to arrive somewhere with your eyes open and you're going to leave there with your eyes closed.' I couldn't take the pain every day."
Depp disclosed that he was so depressed after the divorce that he wrote a memoir on a old typewriter to vent out his feelings. He also described what seemed like a scene from a very dramatic movie. "I poured myself a vodka in the morning and started writing util the tears filled my eyes and I couldn't see the page anymore."
Depp hinted at giving it his all during their relationship, but it still wasn't enough to secure a long-lasting married life. "I kept trying to figure out what I'd done to deserve this. I'd tried being kind to everyone, helping everyone, being truthful to everyone. The truth is most important to me. And all this still happened."
Depp and Heard tied the knot in February 2015 after meeting for the first time on the set of "The Rum Diary" in 2011. The actress shocked everyone when she filed for divorce from the "Pirates of the Caribbean" star in May 2016, citing irreconcilable differences. Their divorce was then finalized in January 2017, according to Us Weekly.
The couple's divorce was very scandalous because there have been domestic violence allegations following their breakup. The allegations were seemingly confirmed when the "Drive Angry" actress requested for a restraining order against her ex-husband after filing for divorce. Documents obtained by The Guardian at the time included photographs of Heard's bruised face and pictures of smashed bottles inside their Los Angeles apartment.
Many defended Depp from the accusations and Heard received a lot of backlash from people claiming she was blackmailing Depp since they did not have a prenuptial agreement and she was asking for spousal support. Many of Depp's friends and colleagues claimed that he was not the type of person to physically abuse his partner. Actor Paul Bettany even tweeted: "Known Johnny Depp for years and through several relationships. He's the sweetest, kindest, gentlest man that I've ever known. Just saying."
In May 2016, Heard's request for $50,000 a month in spousal support was denied, with court documents obtained by E! News explaining that the actress was very capable of supporting herself. Her request to sentence Depp to 52 weeks of anger management courses and battering prevention program was also denied. In June that same year, Heard rescinded her request for temporary spousal support, according to TMZ.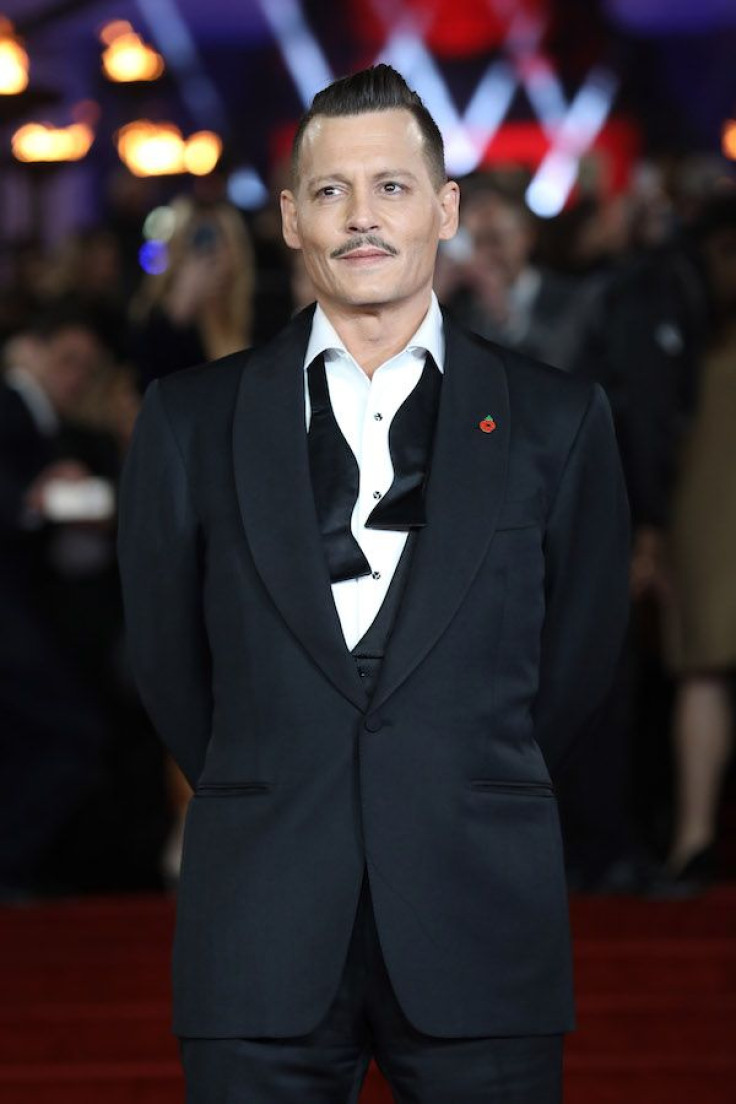 © Copyright IBTimes 2023. All rights reserved.
FOLLOW MORE IBT NEWS ON THE BELOW CHANNELS