Johnny Depp's Dogs Brought To Australia On Private Jet Could Face Death If Not Sent Back To US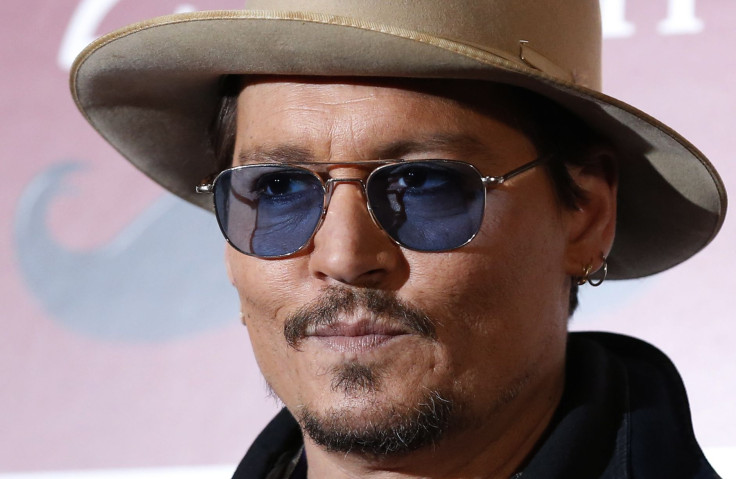 Johnny Depp's dogs, Pistol and Boo, could be put down by Australian quarantine authorities if the Hollywood star fails to fly them out of the country by Saturday. The authorities have accused Depp of bringing the dogs into Australia illegally on his private jet.
The actor, who returned to Australia on April 21 to resume the shooting of the film, "Pirates of the Caribbean: Dead Men Tell No Tales," was given the grim warning by Australian Agriculture Minister Barnaby Joyce on Thursday. The country's agriculture department on Wednesday ordered Depp and his wife, Amber Heard, to send their pets back to the U.S. within 72 hours, the Associated Press (AP) reported.
"It's time that Pistol and Boo buggered off back to the United States," the AP quoted Joyce, as saying. "Now Mr. Depp has to either take his dogs back to California or we're going to have to euthanize them."
The shooting of the fifth installment in the "Pirates of the Caribbean" movie series was disrupted in March when Depp reportedly cut his hand on a glass door. He allegedly "smuggled" the dogs on his return flight from the U.S. after undergoing a surgery for the injury.
Australian authorities said that Depp had "snuck them in" following reports that a handler had taken the dogs in a handbag to Gold Coast dog groomer on Saturday, the AP reported.
Australia is known for strict animal quarantine laws to keep diseases such as rabies at bay. People need to apply for permits before bringing pets to the country. They also need to apply for a quarantine period of at least 10 days on arrival.
"There is a process if you want to bring animals -- you get the permits, they go into quarantine and then you can have them," Agence France-Presse quoted Joyce, as saying.
Here's how people on Twitter reacted to the whole incident.
© Copyright IBTimes 2023. All rights reserved.