Johnny Depp's Performance In 'Black Mass' Movie Hailed As 'A Performance Of The Ages' By Director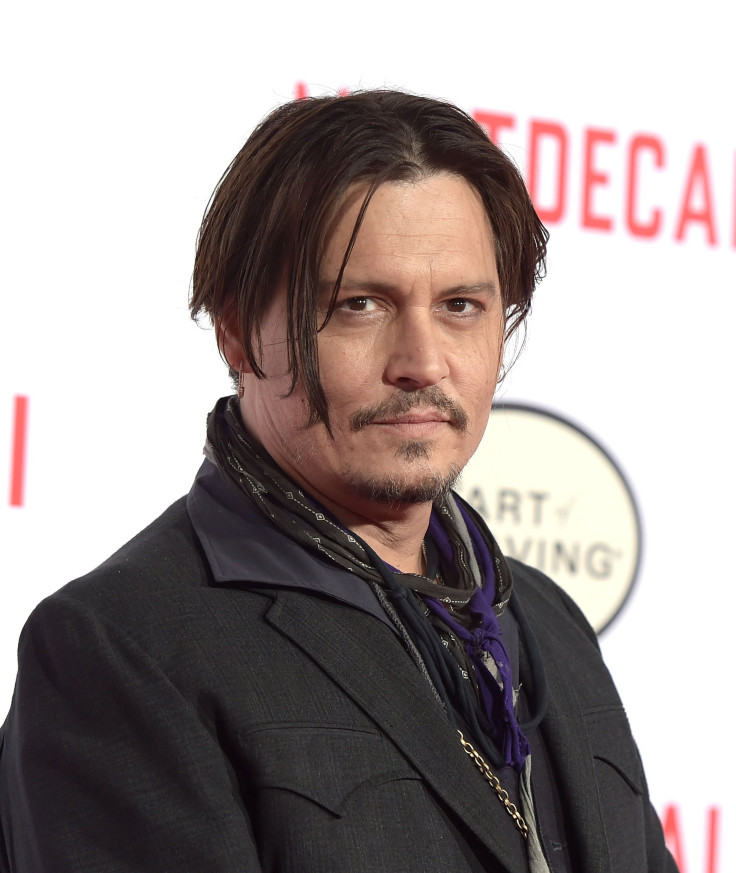 Johnny Depp's reputation as one of Hollywood's greatest chameleons is still going strong. While the actor's latest project, "Black Mass," has been shrouded in secrecy since it was first announced in 2013, director Scott Cooper did reveal the first teaser and some much-anticipated news about the crime drama at CinemaCon in Las Vegas Tuesday.
As part of Warner Bros.' 2015 presentation, Cooper gushed about Depp's performance as Whitey Bulger, the infamous criminal turned FBI informant, calling his work "a performance of the ages" and labeling the actor as "great."
"I couldn't be more proud," Cooper said of the film, which is scheduled to hit theaters this fall. "I am certain that it is one that will move you."
The film focuses on Bulger's life story and his brother Bill's (played by Benedict Cumberbatch) equally questionable political antics. "This is a film about the abuse of power ... bonds of brotherhood, and bonds of loyalty," Cooper said.
In the first look at the film -- presented at Caesars Palace, where the National Association of Theater Owners' CinemaCon gathering is based -- attendees saw Depp in his full Bulger getup. The 51-year-old star, sporting platinum blond hair, light-colored eyes and a thick Boston accent, asks actor David Harbour's character for a secret family steak recipe — a request that is promptly answered and quickly turns into a death threat.
"You spill a secret family recipe today, maybe you'll spill something about me tomorrow," Bulger says. After Harbour's character responds, uttering the words "just saying," Depp's character makes it clear he is not fond of his excuse.
"Just saying got me nine years in Alcatraz. Just saying can get you buried real quick," he threatens before breaking out into laughter.
"Black Mass" also stars Dakota Johnson, Corey Stoll, Joel Edgerton, Kevin Bacon, Adam Scott and Peter Sarsgaard. The film arrives in theaters Sept. 18.
© Copyright IBTimes 2023. All rights reserved.