Johnny Depp's Friend Rejects Amber Heard's Physical Violence Claims, Says He Never Saw Bruises
KEY POINTS
Johnny Depp's childhood friend Isaac Baruch took the stand Wednesday in the Depp vs. Amber Heard defamation trial
Baruch claimed he never saw any marks of physical abuse on Heard after she told him Depp hit her following a 2016 argument
The artist claimed he was frustrated and upset over Heard's "phony" pictures and "fraudulent" domestic violence claims
A longtime friend of Johnny Depp testified Wednesday that he never witnessed any physical abuse by the actor and did not see any bruises on Amber Heard's face when he saw her shortly after an argument between the former couple in 2016.
Isaac Baruch, who lived next door to Depp and his then-wife in their apartment building in Los Angeles, took the stand during the second day of the Fairfax, Virginia, trial for the defamation lawsuit the actor brought against Heard over her 2018 Washington Post op-ed, in which she wrote about surviving domestic violence. The article did not name Depp, but the 58-year-old actor is claiming that the op-ed amounts to defamation, derailing his career and damaging his reputation.
Baruch, who has known Depp since the early 1980s, said that he witnessed two verbal arguments between the actor and Heard but insisted that he "did not witness any physical violence" between the former couple, Deadline reported.
After an argument at their home on May 21, 2016, Heard obtained a restraining order against Depp and submitted photographs to the court showing a large bruise on her face. She alleged that Depp had attacked her and thrown a mobile phone at her face — allegations that the actor has denied.
Baruch said he never saw any signs of abuse on Heard's face in the multiple times he saw her in the days after the former couple's argument. He said he got close enough to kiss her, saw her in good lighting and believed she was not wearing any makeup.
"I am looking at the whole thing and I don't see anything. … I don't see a cut, bruise, swelling. It's just Amber's face," he claimed.
Baruch also described his friendship with Heard, saying that he "fell in love with her just like Johnny fell in love with her" and that the actress treated him with "great respect." He said Heard would usually offer him something to eat or drink whenever he visited her and Depp's home and that he bonded with the actress over their "locker room and demented humor."
Baruch said he was shocked when Heard made the allegations against Depp and filed for divorce. He then told her it was best they did not speak anymore, The Independent reported.
Depp's childhood friend later got emotional after Elaine Bredehoft, an attorney for Heard, asked him if he was still angry over the actress' allegations about Depp.
Baruch claimed that he was frustrated and upset over Heard's "phony" pictures, "fake" narrative and "fraudulent domestic violence claim to extort and blackmail a man."
"Am I angry anymore? What I am is tired, and I want this all to end, her to go heal, him to go heal," Baruch said, noting that it has been six years since Heard accused Depp of abuse. "So many people have been affected by this malicious lie that she started and she created, and it has gone out the door and around the world."
Baruch said that he was also affected by the allegations and stopped painting for years. He stressed that he was not angry with anybody and wanted the best for both Heard and Depp. He added that he wants Heard to take responsibility, heal and move on.
"For Johnny … his family has been completely wrecked by all of this stuff, and it's not fair. It's not right," Baruch said as he wiped his eyes with a handkerchief. "What she did and what happened for so many people to get affected from this. It's insane how this happened."
Depp supported Baruch as the latter pursued his passion for painting, giving his friend around $100,000 over four years and allowing him to live rent-free in one of five penthouse apartments the actor owned. He could not have become a working artist without Depp, Baruch testified Wednesday.
During Tuesday's opening remarks Tuesday, J. Benjamin Rottenborn, another lawyer for Heard, explained that the actress did not write the headline used for the online version of Heard's op-ed herself or get to approve it. It read: "Amber Heard: I spoke up against sexual violence — and faced our culture's wrath. That has to change."
However, the attorney claimed that his client indeed suffered sexual violence at the hands of Depp.
But Depp's lawyers claimed that Heard created the "false allegations" to boost her career in light of the #MeToo movement at the time. Attorney Camille Vasquez argued that Heard added sexual assault to a list of allegations because she "panicked" when she realized the "seriousness of what she'd alleged" and couldn't back down from her notoriety as a survivor.
The defamation trial is expected to last about six weeks.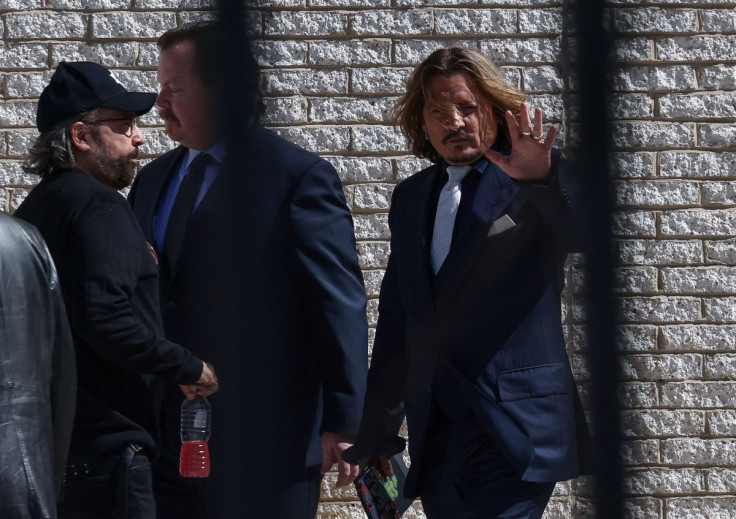 © Copyright IBTimes 2023. All rights reserved.