Amber Heard Body-Shamed Johnny Depp After Dior Showed Interest In Working With Him, Sister Claims
KEY POINTS
Johnny Depp's sister Christi Dembrowski took the stand Tuesday as the first witness for his defamation lawsuit against Amber Heard
Dembrowski described the former couple's volatile relationship
Depp's sister said she believes Heard's 2018 op-ed had a negative effect on the actor's career and reputation
Johnny Depp's sister claimed that Amber Heard once called him an "old fat man" and that the actor's family was "devastated" over his marriage to the actress.
Christi Dembrowski made the claims Tuesday as she took the stand as the first witness in the Virginia trial for Depp's $50 million defamation lawsuit against Heard. The actor alleged that Heard defamed him and ruined his career when she penned a 2018 opinion piece in the Washington Post about being a survivor of domestic abuse and sexual violence, though the article never mentioned Depp by name.
Dembrowski described the former couple's volatile relationship, telling the jury that her younger brother and Heard fought often and that the "standoffish" actress would often deride Depp, the New York Post reported.
The sister claimed that when Depp told Heard that Dior was interested in a campaign with him, the actress was "in disbelief and sort of disgusted."
"Dior, why would Dior want to do business with you? They're about class and style, and you don't have style," Heard allegedly said.
Dembrowski claimed that she would book an extra hotel room for her brother when the couple traveled together in case he and Heard fought. The 61-year-old also said that she was "scared" and "devastated" when she heard that Depp was marrying Heard.
Although Depp wasn't named in Heard's op-ed, Dembrowski, who helped managed her brother's career, said she believes that it had a negative effect on the actor's career and reputation.
"I believe there is a negative effect on anyone's career when there are accusations as there have been. Personally, I know he doesn't want people to feel … that he could ever be that type of person, which he isn't," she said when asked about Heard's article, adding that what bothered her brother the most was that the abuse allegations "trickle down to his children."
Dembrowski is set to return to the stand Wednesday.
Dembrowski was not the first to claim that Heard body-shamed Depp. In a witness statement in Depp's libel case against British tabloid The Sun in 2020, Tara Roberts, the estate manager of the actor's Little Hall Pond's Cay in the Bahamas, claimed that she witnessed Heard allegedly attacking Depp and hurling derogatory remarks at him.
Roberts detailed how Heard "repeatedly berated [Depp] with increasing ferocity" during one alleged assault in December 2015 when the couple was on the Caribbean island with Depp's two children and a friend, the BBC reported.
"She was insulting him, calling him names, and in the middle of this onslaught I heard her say specifically 'your career is over,' 'no one is going to hire you,' 'you're washed up,' 'fat,' 'you will die a lonely man,' and also screaming things that were incomprehensible," Roberts claimed.
Depp filed a libel lawsuit against the publisher of The Sun for calling him a "wife-beater" in a 2018 article based on Heard's claims of being a victim of domestic abuse. The actor lost the case in November 2020, and the judge later denied his petition to appeal.
Meanwhile, Depp remains the face of Dior's best-selling Sauvage fragrance. In September 2021, the brand shared a new ad featuring the "Pirates of the Caribbean" star.
"Bold and powerful, Johnny Depp embodies the new Sauvage film, featuring rock'n'roll and the night, wolves and the moon," Dior wrote on Twitter.
The defamation trial is expected to last six weeks. SpaceX and Tesla CEO Elon Musk and James Franco are reportedly set to testify for Heard, while Paul Bettany will be testifying on Depp's behalf.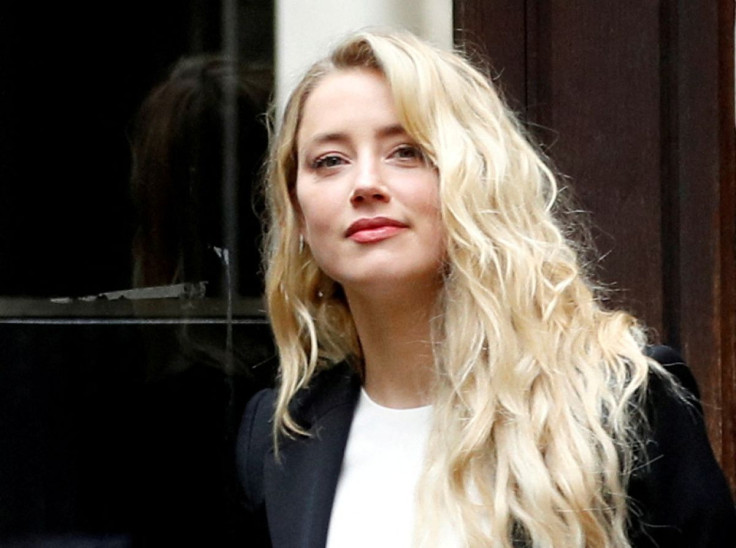 © Copyright IBTimes 2023. All rights reserved.