Twitter Calls Johnny Depp An 'Icon' After Amber Heard Allegedly Questions His Sense Of Style
KEY POINTS
Amber Heard allegedly said Johnny Depp had no style when Dior reached out to work with him
Several netizens rallied to support Depp and argued with Heard's opinion about his fashion sense
One netizen pointed out how Heard copied Depp's style, which was mentioned in a deposition
Twitter users praised Johnny Depp's fashion sense after his ex-wife Amber Heard allegedly questioned Dior's desire to work with him.
Depp's sister Christi Dembrowski took the stand Tuesday as the first witness in the Virginia trial for his $50 million defamation lawsuit against Heard. The "Pirates of the Caribbean" star sued Heard for a 2018 op-ed she wrote for the Washington Post, which allegedly ruined his career.
While Dembrowski was on the stand, she recalled how Heard reacted when Dior reached out to work with Depp for a campaign. The actress allegedly body-shamed Depp, calling him "old fat man" and telling him the brand was about "class and style, and you don't have style."
Twitter users immediately rallied to support the "Fantastic Beasts" actor. They argued with Heard and praised Depp's style, calling him an "icon."
"She has no clue what the word class means, Johnny Depp is a huge icon in France. [T]hey adore him there, way before he was with Vanessa Paradis [A]nd in France, Chanel is considered way ... bigger than Dior, much ... bigger, and Vanessa Paradis was the muse of Channel; her daughter too," one commented.
"Sorry, Johnny Depp doesn't have style?! He's literally a fashion icon??? People know him as one of the coolest actors in Hollywood. God Amber is a nasty piece of work. #JusticeForJohnnyDepp," another added.
"He doesn't have style?? Is that why she tried to emulate everything about him?! Another abuse tactic to belittle him and make him feel bad about himself," a third user wrote.
Kate James, who worked as Heard's personal assistant from March 2012 to February 2015, provided a deposition for Depp's legal case against Heard years ago. According to her, she noticed how Heard changed her style to mimic Depp's.
She helped the "London Fields" actress design her duplex apartment, and she was shocked when they visited Depp's home because "it was almost too identical." Heard also allegedly changed her style and copied her ex-husband's.
"When I first met Amber, her clothing style was what I would call preppy," James recalled. "Very soon afterward, that also drastically changed, almost overnight, as she tried to morph into a bohemian way of dressing, wearing more and more silver jewelry, eventually adding a repertoire of hats, which also appeared to me to be mimicking Johnny's style."
Depp's ongoing libel case against Heard is his second lawsuit. He also filed a defamation case against The Sun for calling him a "wife-beater" in a 2018 report. Depp lost the case, and the judge denied his petition to appeal. Dior didn't drop Depp, and the actor has remained the face of its best-selling Sauvage fragrance.
The libel trial between Depp and Heard is expected to last for over a month.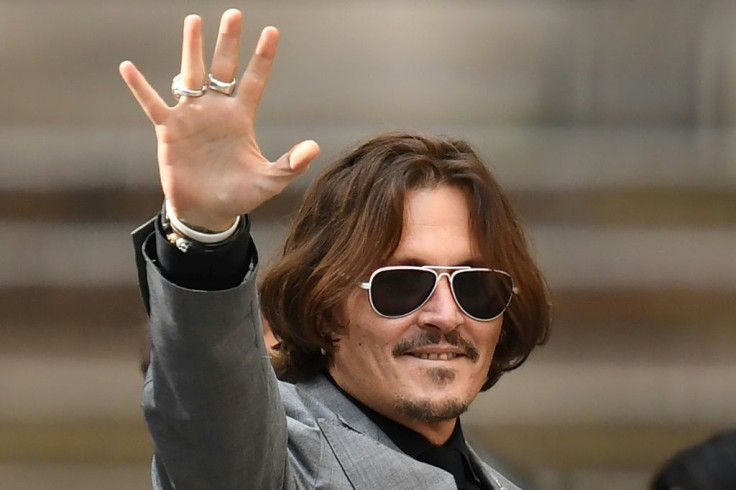 © Copyright IBTimes 2022. All rights reserved.
FOLLOW MORE IBT NEWS ON THE BELOW CHANNELS