Jon Stewart's Last Night Was The Second-Most-Watched 'Daily Show' Episode Of All Time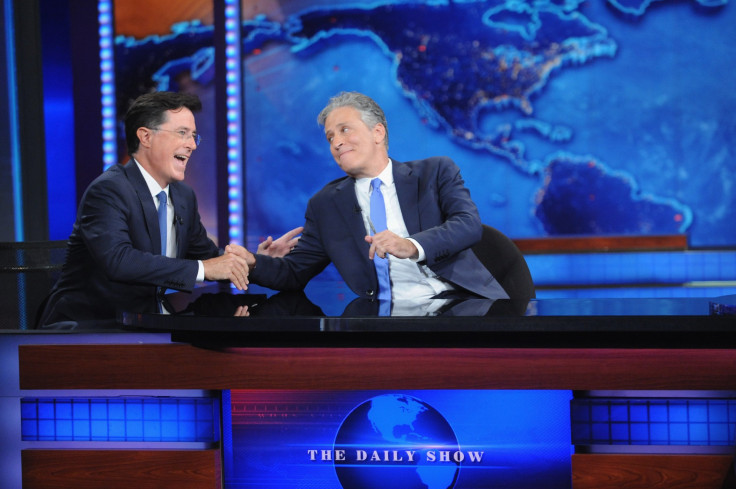 Jon Stewart has reason to celebrate the day after his amazingly poignant final show. His last night as host of "The Daily Show" was watched by 3.5 million people, 1.8 million of whom were in the coveted 18- to 49-year-old demographic. This was "The Daily Show's" second-most-watched episode ever.
Stewart's last show is well within striking distance of the show's most-viewed episode from Oct. 29, 2008, which featured a soon-to-be-elected President Barack Obama. That night's show delivered 3.6 million viewers. According to the Comedy Central press release, Thursday night's show had a bigger audience than the series finales of "The Colbert Report," "Late Night With Conan O'Brien," "Late Late Show with Craig Ferguson" and "Chelsea Lately."
"The Daily Show with Jon Stewart" series finale was also the show's most social episode ever. On Thursday night, there were 233,700 tweets about the show.
Coincidentally, Stewart's last outing aired right after the Republican presidential candidate debate, which aired on Fox News and had record-breaking ratings, too. Some 24 million people tuned into the debate, which was co-sponsored by Facebook. According to Nielsen, Thursday's debate was the most watched non-sports cable telecast of all time.
© Copyright IBTimes 2023. All rights reserved.