Jonathan Franzen Warns of the Dangers of E-Readers: Is He Right?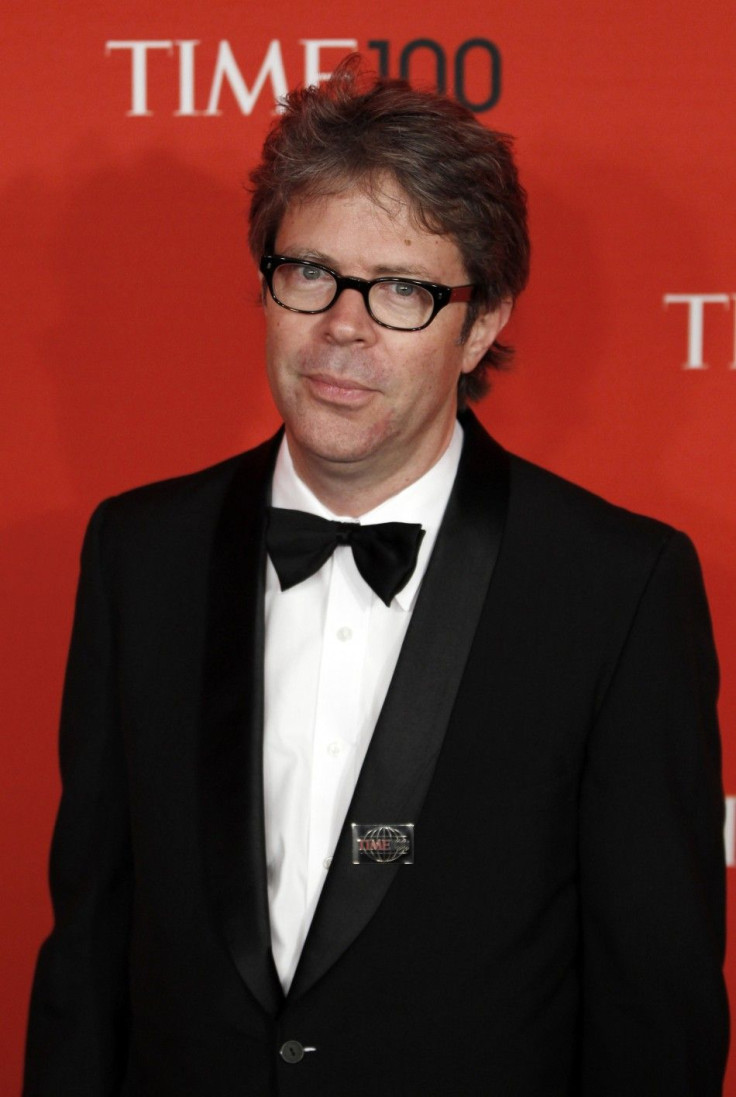 In the past few months, it seems technology has declared war on books.
The release of Amazon's Kindle Fire and its new Kindle e-readers, for example, prompted an enormous surge in e-reader sales, with the company reporting over one million Kindles sold per week in December 2011. Apple has also set out to revolutionize reading with the launch of iBooks 2, including the capability for anyone to create and publish their own e-books as well as a platform for textbook reading.
As more readers opt to browse newspapers, magazines and books on mobile devices, e-readers and tablets, the traditional paperback has been cast aside. One author, Jonathan Franzen, has had enough.
In a speech at the Hay Festival in Cartagena, Colombia, Franzen, known as one of the greatest living American novelists and essayists, spoke out against technology and e-readers in defense of the classic novel.
The technology I like is the American paperback edition of 'Freedom,' the 52-year-old author said. I can spill water on it and it would still work! So it's pretty good technology. And what's more, it will work great 10 years from now... The Great Gatsby was last updated in 1924. You don't need it to be refreshed, do you?
The author offered his highly critical opinions of e-readers and digital formats, which he views as always changing, antithetical to the permanence and durability of the written word.
Someone worked really hard to make the language just right, just the way they wanted it, he explained. They were so sure of it that they printed it in ink, on paper. A screen always feels like we could delete that, change that, move it around. So for a literature-crazed person like me, it's just not permanent enough.
In fact, Franzen believes other serious readers, like himself, would not use e-readers.
I think, for serious readers, a sense of permanence has always been part of the experience. Everything else in your life is fluid, but here is this text that doesn't change, he continued.
A known technophobe, Franzen, has written extensively on the dangers technology pose to art, literature and, most specifically, the novel. In a famous 1996 essay, Perchance to Dream, first published in Harper's, Franzen bemoaned the state of literature and asked, quite pointedly, why authors should bother to write novels in the twenty-first century.
All of a sudden it seemed as if the friends of mine who used to read no longer even apologized for having stopped, the author wrote in the essay.
However, despite Franzen's unwillingness to accept e-readers, it seems that tablets, readers and digital formats have sparked a new interest in reading. Many readers find themselves reading more frequently and buying more books in part thanks to the convenience of e-readers. While paperbacks can be cumbersome and heavy at 500 pages or more, the Kindle weighs six ounces and fits easily in a purse or back pocket.
A Digital Book World survey conducted by Forrester Research, Inc. has found that 47 percent of publishers believe more people will read books than in the past due to e-readers and digital formats. 60 percent believe people who read on e-readers will read more books than they did in the past.
In the short run, digital is likely to increase book consumption for two simple reasons: It's easier to get them and it's easier to have them with you at any particular time, Mike Shatzkin, a long-time book-industry expert, said.
It seems Franzen too has benefited from e-readers. In October 2010, CBS reported that 35 percent of the author's sales from his novel Freedom were digital, meaning within the first few months of sales approximately 350,000 people chose to read Freedom on an e-reader.
Nonetheless, Franzen, who sold more than three million copies of his 2001 novel The Corrections, is nostalgic for a different age.
Maybe nobody will care about printed books 50 years from now, but I do. When I read a book, I'm handling a specific object in a specific time and place. The fact that when I take the book off the shelf it still says the same thing - that's reassuring, he said.
Is Franzen right? Have readers lost a specific aesthetic experience with e-readers? Or are the technophobic author's fears unwarranted and, in fact, wrong?
© Copyright IBTimes 2022. All rights reserved.
FOLLOW MORE IBT NEWS ON THE BELOW CHANNELS