Jonathan Rhys Meyers Opens Up About Recent Relapse, Says He 'Stopped Drinking Immediately'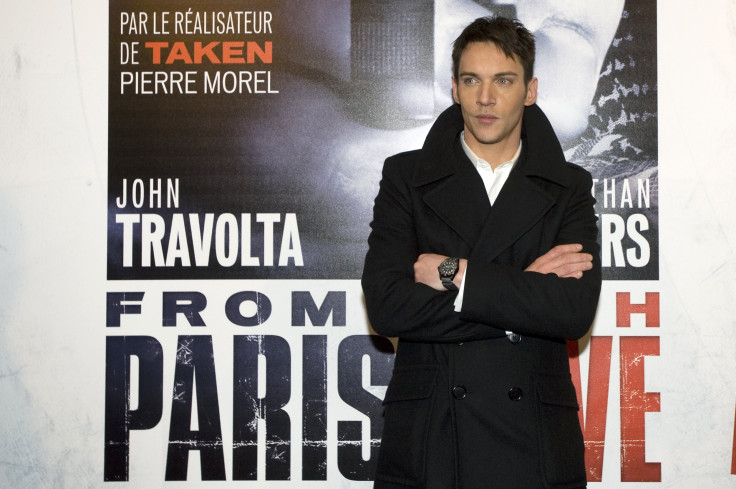 Jonathan Rhys Meyers is finally opening up about his battle to remain sober. The actor sparked widespread concern earlier this month after photos of him stumbling down a street and looking disheveled while holding what appeared to be a half empty bottle in one hand surfaced.
The 37-year-old native Irishman took to his fiancée Mara Lane's Instagram on Tuesday to thank his fans for their support during this difficult time. He shared a photo of Lane, writing that they were both grateful for the outpouring of love and concern. Meyers admitted he had "a minor relapse," but assured fans he had "stopped drinking immediately." The "Dracula" actor added that he hopes his fans didn't think too badly of him due to his appearance at the time the photos were taken.
"Mara and I are thankful for your support and kindness during this time. I apologize for having a minor relapse and hope that people don't think too badly of me," he wrote. "I stopped drinking immediately and it is no reflection on 'Damascus Cover' as I was not meant to attend Cannes this year and I apologize to fans and colleagues."
Meyers closed out his message by promising his followers he was "on the mend." He explained that this was simple a "blip" in his road to recovery, which began several years prior, saying "otherwise I'm living a healthy life."
Although he stated that this was a minor mistake, this is not the first time Meyers has struggled with his alcoholism. The actor was hospitalized after a relapse in 2011 and has been to rehab three times in the past, starting in 2005. It was previously reported that NBC refused to pay him his "Dracula" salary until shooting for the series was complete to ensure his addiction didn't spiral out of control and prevent them from filming.
© Copyright IBTimes 2023. All rights reserved.