JonBenét Ramsey: True Crime Podcast Explores Connection Between 1996 Case, Child Beauty Pageants
On the new episode of the "The Killing of JonBenét: The Final Suspects," the true crime podcast took a deeper look at the dark world surrounding child pageantry, and what role, if any, it played in JonBenét Ramsey's unsolved 1996 murder.
According to Radar Online, the newest addition to the series, released Monday, examined whether the pageant world puts children at risk due to potential abusers having access to them. During the episode titled "Pageant Pedophiles," JonBenét's father, John Ramsey, discussed the way that him and his family viewed the events at the time.
"JonBenét was very extroverted, very outgoing, and she had fun with it. I had thought the people attending were just grandparents and parents and probably that wasn't the case, but we were naive," he said.
READ: JonBenét Ramsey's Photographer Indicted On Child Porn Charges, Downloaded 'Concerning' Images
These sentiments were further echoed by Joyce Singular, co-author of "Presumed Guilty: An Investigation Into the JonBenét Ramsey Case, the Media, and the Culture of Pornography."
Singular stated that after probing into the world of child beauty pageants, she began talking to mothers whose children had been in the same competitions as JonBenét.
"What we began discovering was that there is a whole world surrounding the beauty pageant circuit and you don't know who you're inadvertently stimulating by dressing up your child and putting them in these pageants," the author said. Furthermore, she stated that the events could secretly attract pedophiles who could masquerade as sponsors or judges.
In previous episodes of the true crime podcast, other aspects of the case were also examined, including a certain suspect's "curious" behavior and a "potential motive" for the murder of 6-year-old JonBenét.
"The Killing of JonBenét: The Final Suspects" can be found on Stitcher and Apple Podcasts.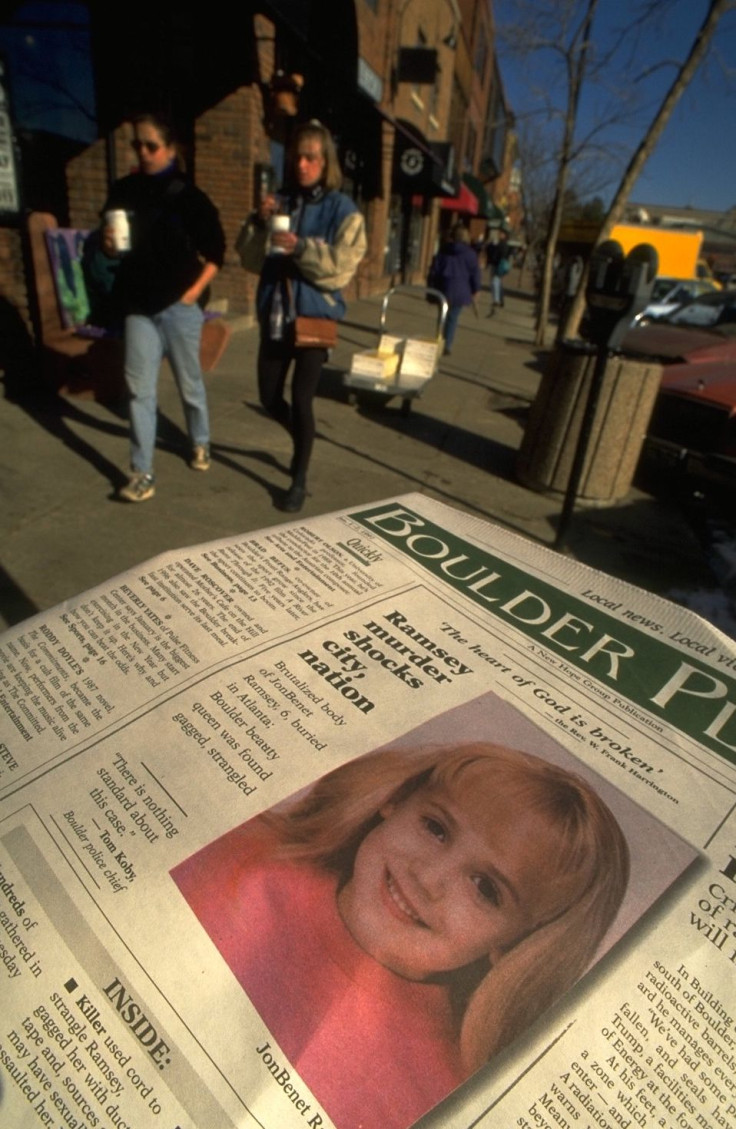 © Copyright IBTimes 2023. All rights reserved.