Josh Duggar Accused Of Violent Sex By Adult Film Star Danica Dillon; Alleged Affair Follows Admission Of Pornography Addiction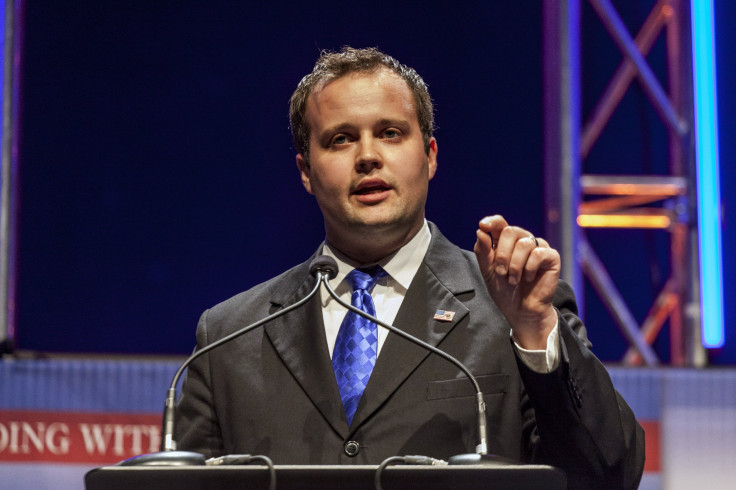 Well, things are just getting worse and worse for former "19 Kids and Counting" star Josh Duggar. In the weeks since the reality star was outed in the Ashley Madison website hack for cheating on wife Anna Duggar, after previously serving as a prominent advocate for family values, multiple former mistresses of Duggar have gone public with their stories. Adult film star Danica Dillon, who previously claimed in an interview with In Touch Weekly that she had slept with Josh Duggar while Anna Duggar was pregnant, has now shared some shocking details about her alleged affair with the reality star.
Speaking to Entertainment Tonight, Dillon claims that Duggar sought her out at a Philadelphia club where she was performing in March. She had previously revealed to In Touch that Duggar had told her he was a fan who had been following her career.
"I had no clue who he was, he just looks like your average, everyday fan," said Dillon. "He kept approaching me through the night, saying weird things like, 'Oh, you are so beautiful.'"
Dillon claims that she agreed to an offer of $1,500 from Duggar to have sex in her hotel room. However, she alleges that the encounter became uncomfortable once the pair got intimate.
"I tried to be sexy and seductive and then he was like, 'No, let's get straight to the point,' and [we] took our clothes off, took his clothes off, and he was very rough with me," said Dillon. "He threw me on the bed and, in all honesty, though it was consensual it more or less felt like I was being raped."
"I never said no, I am going to have to reiterate that, I never told him no," Dillon asserted. "But I did push him back and push him off and say that's too rough, that's too rough."
Duggar's affair with an adult film star is notable considering the reality star's claims that his serial infidelity was sparked by an addiction to internet pornography and Dillon's claims that Duggar approached her as a longtime fan.
"I have been the biggest hypocrite ever. While espousing faith and family values, I have secretly over the last several years been viewing pornography on the internet and this became a secret addiction and I became unfaithful to my wife," Duggar posted in a statement last month on his family's official website in the immediate aftermath of the Ashley Madison hack.
Duggar was previously embroiled in scandal in May when reports surfaced alleging that Duggar had molested multiple young girls between 2002 and 2003 when he was 14. The controversy led TLC to cancel "19 Kids and Counting" in July.
Duggar is reportedly missing from the Reformers Unanimous rehab center, in Rockford, Illinois where he had checked in for treatment. The Duggar family has not yet commented on Josh Duggar's whereabouts.
© Copyright IBTimes 2022. All rights reserved.
FOLLOW MORE IBT NEWS ON THE BELOW CHANNELS