Judge Denies DOJ's Request To Hold Trump In Contempt
A federal judge declined to hold former President Trump in contempt of court connected to his handling of classified documents after leaving the White House, CNN reported Friday.
Instead, the judge on Friday urged Trump and the Department of Justice to resolve the issue outside of court, ABC News reported. The DOJ alleges Trump and his legal team failed to comply with a subpoena seeking classified documents Trump took to his Florida estate Mar-a-Lago.
CNN reported that the judge asked how she could hold Trump in contempt if his lawyers had taken steps to search for more classified records that may still be in Trump's possession.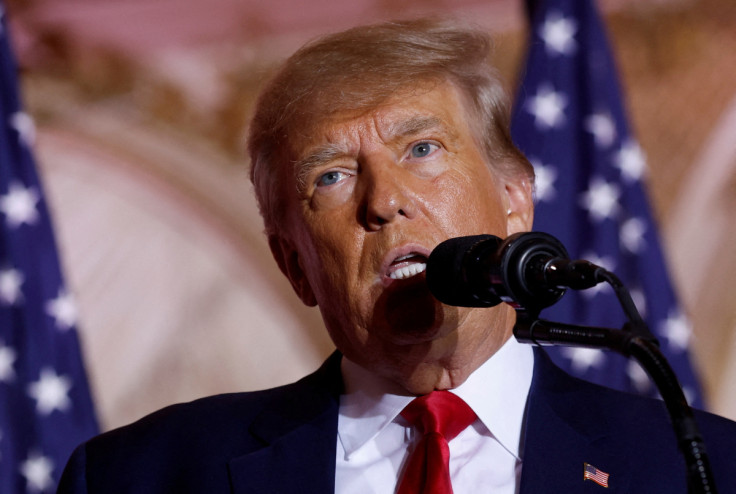 U.S. District Court Chief Judge Beryl Howell said that Trump's lawyers had searched four different locations, located two classified documents and then returned them to investigators.
Last week, a federal appeals court reversed a judge's appointment of an independent arbiter to vet documents seized by the FBI from Trump's Mar-a-Lago residence. The court also allowed all evidence to be used in a criminal investigation of the former president.
The DOJ has alleged that even though Trump's team has said all classified documents were returned, they have been unwilling to appoint a legal custodian of records to sign a sworn statement affirming this claim.
Trump's advisers told the FBI that the items were found in a storage facility in West Palm Beach, Fla. The other Trump properties searched in recent weeks include his Bedminster golf course in New Jersey and his home and office at Trump Tower in Manhattan.
Steven Cheung, a spokesman for Trump, said in a statement to the Washington Post that "his counsel continues to be cooperative and transparent, despite the unprecedented, illegal and unwarranted attack against President Trump and his family by the weaponized Department of Justice."
The DOJ's request to hold Trump's team in contempt comes after the Trump Organization and Trump Payroll Corp were convicted of 17 counts of tax fraud and falsifying business records on Tuesday in an unrelated case.
© Copyright IBTimes 2023. All rights reserved.