'Jumanji' Remake Spoilers: Kirsten Dunst To Make A Cameo In Reboot?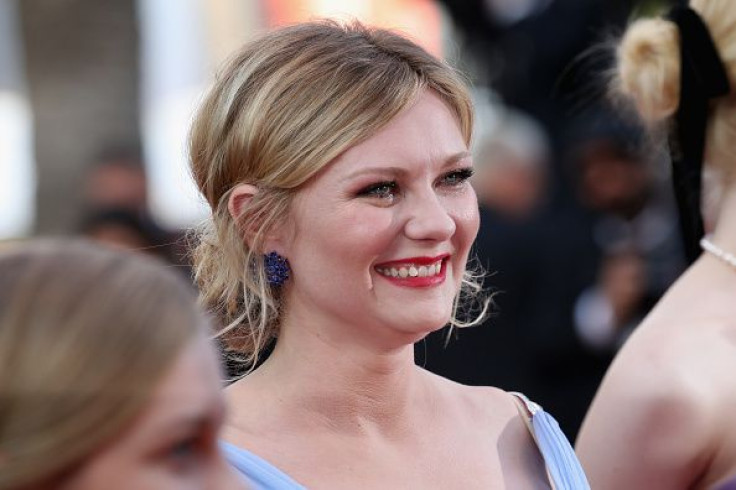 Kirsten Dunst is interested in being part of the "Jumanji" remake.
However, the actress also revealed that she was not aware that a reboot is in the works. "I honestly didn't even know they were making a 'Jumanji' movie. I'm offended I haven't been reached out to be in it!" Dunst told Entertainment Tonight.
The actress added that the producers still have time to reach out to her, and she would definitely not turn them down. "That'd be fun," said Dunst, 35, expressing her interest in the "Jumanji" reboot. "I would definitely do something in that if they wanted me to."
READ: Gal Gadot's "Wonder Woman" dominates the box office for the second week
Dunst starred in the first "Jumanji" film, which was released in 1995, alongside the late Robin Williams. The new "Jumanji" film will star Dwayne "The Rock" Johnson, Nick Jonas, Karen Gillan and Jack Black. It will be directed by Jake Kasdan and will hit the big screen on Dec. 22, as per The Hollywood Reporter.
Meanwhile, Dunst has been busy promoting her new film, "The Beguiled." The "Spider-Man" actress revealed that she has enjoyed her time filming on the set of the film with her co-stars. She also confessed that she is very fond of her co-star Elle Fanning and that they couldn't stop making each other laugh.
According to Dunst, she had an instant connection with Fanning. She would just look at her, and they would both burst out laughing. "You meet certain people who you just connect with instantly," Dunst said of Fanning. "If we were together during these interviews, we would just be giggling the whole time ... She brings out the 18-year-old in me. I can't handle it. She's so fun and cute and I love her."
Meanwhile, aside from finding a good friend, the "Melancholia" star admitted that she is ready to settle down. Dunst, who is engaged to her "Fargo" co-star Jesse Plemons, is already eager to start her own family. "It's time to have babies and chill," Dunst told CBS News. "I wasn't one of those 'I need a baby!' people until my goddaughter was born. I love her so much. That love is just like ... you can't experience that unless you have a kid."
Do you think Dunst will get married soon? Will the "Jumanji" producers contact the actress and give her a cameo in the film? Drop a comment below.
© Copyright IBTimes 2023. All rights reserved.