Jungkook Effect: BTS Singer Attracts The Attention Of Milk Brands
KEY POINTS
Milk brands joined in on the buzz surrounding "Dynamite," particularly Jungkook's milk scene
Jungkook also posted a snap of him holding a glass of milk, attracting the attention of milk brands once more
The "Jungkook Effect" has caused banana milk, phone cases, books and even toothbrushes, among others, to sell out
BTS' main vocalist Jungkook's introductory scene in "Dynamite," the K-pop group's new all-English single, and latest tweet have attracted the attention of a number of milk brands.
The "Dynamite" video, which is breaking records on YouTube, shows the South Korean singer in his room drinking a glass of milk. Jungkook then took to Twitter two weeks later to post a picture of himself holding a glass of milk, grabbing the attention of got milk?, a California-based milk brand.
"Does Jungkook start his day with a cup of milk or do we start our day with him?" the brand's Twitter account posted, retweeting the image shared by Jungkook on Sept. 3.
The brand also wished the 23-year-old a happy birthday on Sept. 1, writing, "We love us some Jungkookie & milk Glass of milkCookie #HappyBirthdayJungkook."
Another dairy brand that joined in on the buzz created by Jungkook's milk scene in "Dynamite" is Lifeway Foods. The brand used Jungkook's image to promote its kefir products by photoshopping a bottle of its Lemon Kefir into a screenshot of "Dynamite."
"Who's your bias? Ours is Jungkook and Lemon Kefir! #BTS_Dynamite #BTS," Lifeway Foods tweeted.
Aside from American brands, Jungkook's milk tweet also caught the attention of Les Produits Laitiers, a dairy product brand in France.
"So we've been trying since 2 years and they get 2 million likes on a picture of a glass of milk? Very well," the brand tweeted.
Indomilk, Indonesia's famous milk brand, also experienced the "Jungkook Effect" when its banana milk sold out after the K-pop star endorsed it. Interestingly, Jungkook has long been a fan of banana milk, and his love for it has inspired a number of memes.
Being one of the most popular members of one of the biggest boy bands in the world right now, everything Jungkook endorses or uses immediately sells out or becomes trending.
Recently, a clothing brand called A Nothing saw a spike in its social media followers after Jungkook wore its clothing on his birthday.
The clothing brand, which took two years to garner 1,000 followers, saw an increase of over 8,000 followers in just one day after Jungkook wore its apparel, AllKPop reported.
Last year, JungKook caused fabric softener Downy to sell out in some stores after he shared that he uses this brand. And this Jungkook Effect isn't limited to clothing and laundry products as he has also caused a spike in sales for other ordinary items such as phone cases, books and even toothbrushes.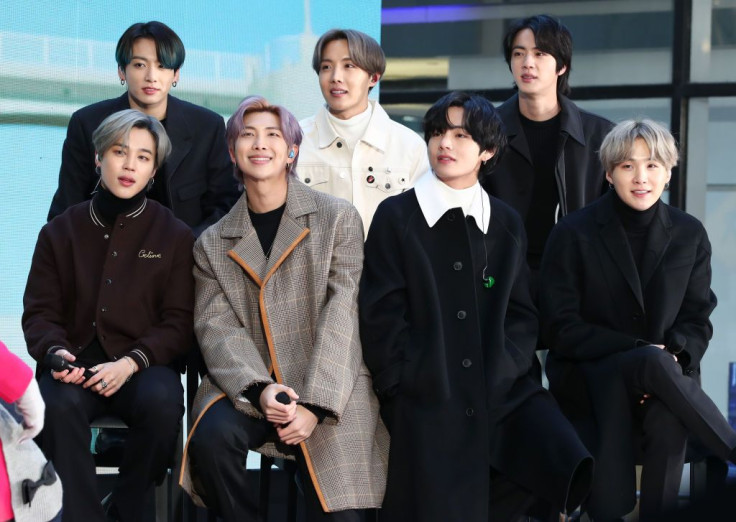 © Copyright IBTimes 2022. All rights reserved.
FOLLOW MORE IBT NEWS ON THE BELOW CHANNELS