Jungkook Net Worth: How Rich Is The BTS Member?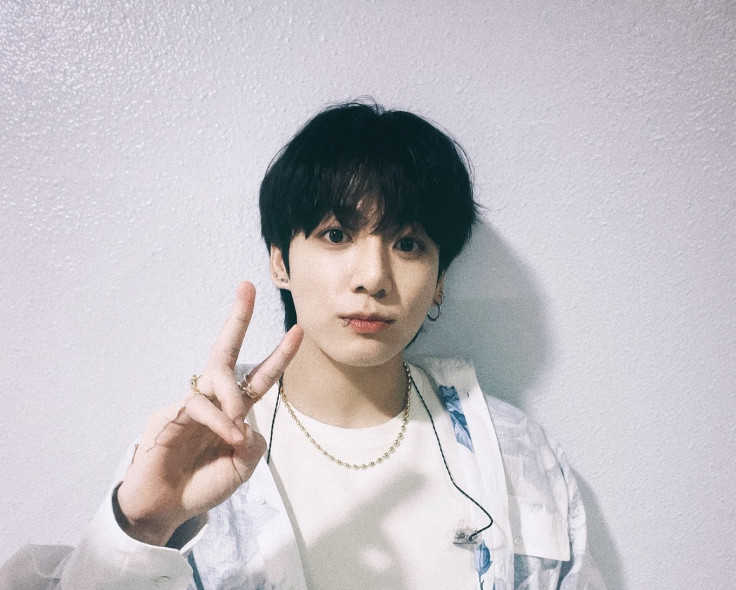 KEY POINTS
Jungkook's net worth was around $20 million in 2021
About $10 million has been added to Jungkook's net worth since then
Jungkook reportedly owns a massive property in one of South Korea's richest neighborhoods
BTS member Jungkook's net worth has grown over the past two years.
A Celebrity Net Worth estimate put the 25-year-old South Korean singer's net worth at $30 million as of July 2023. BTS' youngest member was estimated to be worth around $20 million in 2021.
According to Lifestyle Asia, Jungkook's fortune can be attributed to BTS album sales, tours, solo and group endorsements, his solo projects, his properties and assets, and his stock in BTS' management agency Hybe.
In 2020, Jungkook and his BTS bandmates Jin, RM, Suga, J-Hope, Jimin and V were each gifted 68,385 shares of Hybe by founder and chairman Bang Si-hyuk. By 2021, the seven members' stocks had snowballed to a combined value of nearly 150 billion won ($132.5 million), according to Inquirer.net.
In 2019 alone, BTS reportedly earned a combined $50 million, or roughly $7 million per member, from touring, according to Celebrity Net Worth.
But Jungkook's fortune continues to increase as he and his bandmates focus on their solo careers amid BTS' hiatus as a group.
BTS' "Golden Maknae" continues to achieve record-breaking success on the Billboard charts with his solo songs "Stay Alive," "My Time," "Euphoria" and "Begin," as well as his collaboration song "Left and Right" with Charlie Puth.
Just recently, his solo songs "My You" and "Still With You" topped the iTunes charts in 15 and 83 territories, respectively, after he released them on streaming services.
Jungkook also performed his song "Dreamers" at the 2022 FIFA World Cup opening ceremony in Qatar, his biggest event as a soloist.
Aside from topping charts with his solo songs, Jungkook has also bagged lucrative endorsement deals. Earlier this year, Calvin Klein announced him as its new global ambassador for its latest campaign.
With ARMY – BTS' fans – sharing the campaign on various social media platforms and supporting their idol through physical sales, the Calvin Klein collection modeled by Jungkook sold out quickly in different countries worldwide.
According to The News, Calvin Klein's sales rose after teaming up with the BTS member. The stock prices of Calvin Klein's parent company, PVH Corp, also reportedly saw a significant increase, from $72.26 per stock to $88.36 per stock, just days after the partnership was announced.
Outside of official endorsements, Jungkook is known as the "sold-out" king among fans because he unintentionally sells out clothes he is spotted wearing and random items he is spotted using during live broadcasts.
In terms of properties and assets, Jungkook reportedly owns a massive property in one of the richest neighborhoods in South Korea, along with luxury cars, watches and clothing.
In 2020, the popular male idol reportedly purchased a detached, urban home in Yongsan for 7.6 billion KRW (around $6 million) and had it demolished, according to Allkpop.
The construction for Jungkook's new luxury home reportedly began in April. His home, which will have a total floor area of 1,161 square meters, is expected to be completed by May 2024.
Jungkook previously sold his Mercedes-Benz G-Class AMG 63 Edition. He reportedly purchased the car, which was sold for 239.6 million KRW ($184,700) when it was first released in South Korea, in September 2019 before selling it.
The car was later sold through an auction for 1.2 billion KRW ($925,000).
In 2018, Jungkook reportedly gifted his parents a Mercedes-Benz, according to South China Morning Post.
As for clothes, Jungkook is often seen sporting casual looks. But although his casual and comfortable outfits may look simple, they are actually expensive. The BTS member wears brands like Yohji Yamamoto x New Era, Prada, Balenciaga, A-Cold-Wall, AMIRI, and Alexander McQueen.
According to Watchonista, Jungkook reportedly owns at least nine Rolex watches, including a two-tone Submariner, a Cosmograph Daytona and a Day-Date 36 on a President bracelet, which cost around $15,000, $35,000 and $37,000, respectively.
But while he is often snapped wearing high-end brands, Jungkook is also a big supporter of small, local brands.
In other news, Jungkook is set to release his solo digital single, "Seven," on July 14. This will make him the sixth member of BTS to officially debut as a soloist.
Physical copies of Jungkook's "Seven" sold out in the U.S. less than a day after it went on pre-sale.
His solo single will follow J-Hope's "Jack In The Box," Jin's "The Astronaut," RM's "Indigo," Jimin's "Face" and Suga's "D-Day."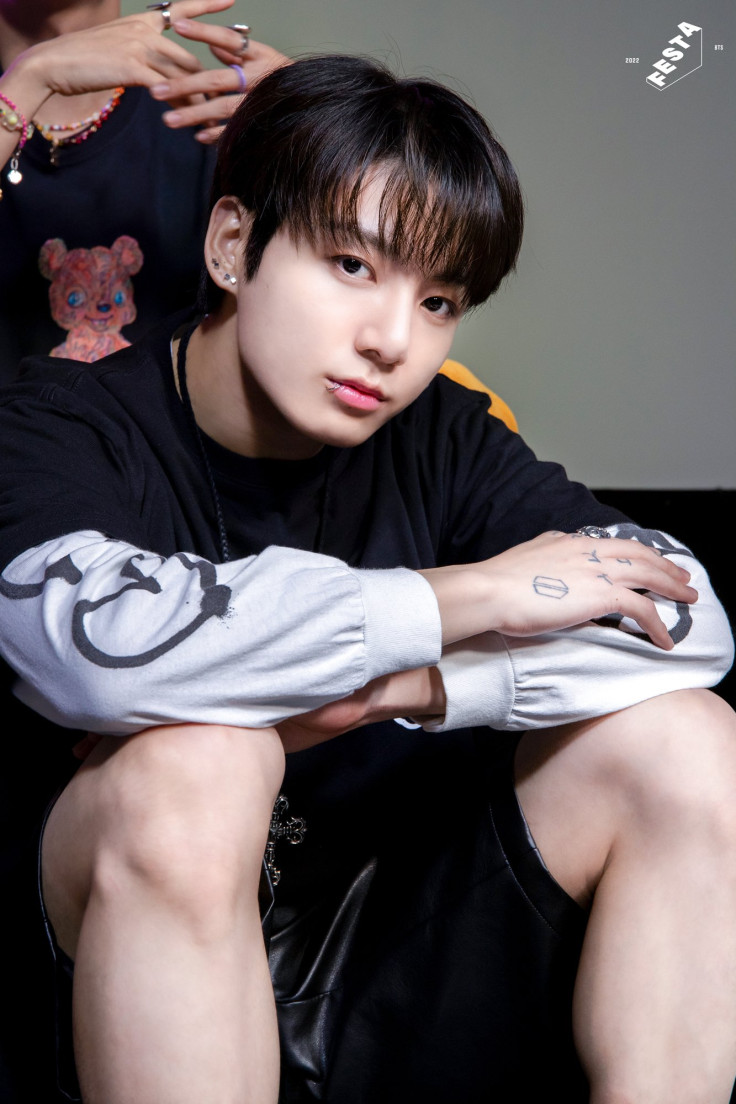 © Copyright IBTimes 2023. All rights reserved.