Jungkook Teases About Possible New Album: 'Maybe, Baby'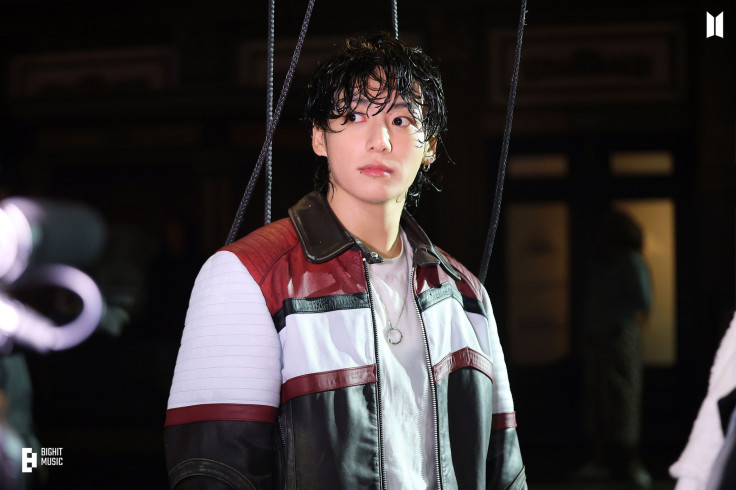 KEY POINTS
Jungkook appeared on "Elvis Duran and the Morning Show"
The singer said that he was "maybe" working on releasing a full album
Jungkook revealed that he's "concentrating" on music at the moment
BTS member Jungkook dished on some of his future plans after the release of his solo debut single "Seven," including the "possibility" of dropping an album.
The 25-year-old South Korean artist recently appeared on "Elvis Duran and the Morning Show," where he talked about his new chart-topping track and his plans moving forward as a solo artist.
During their chat, host Elvis Duran asked whether or not there was a possibility that Jungkook will release a solo album in the future.
"There is always a possibility," Jungkook indirectly answered, as seen in a video uploaded by TikTok user @army.is.calling.
"Jungkook, yes or no?" Duran pressed, to which the singer responded, "Maybe, baby," laughing.
Elsewhere in the interview, the 58-year-old radio personality asked about Jungkook's future plans after the success of "Seven," and whether or not there were other things he wanted to explore such as starting a family, acting, or launching a clothing line. But it appeared that Jungkook's sole priority is music at the moment.
"I don't have a specific goal right now. I'm just focusing on the present. There are a lot of styles or genres of music that I haven't tried, so I just want to focus on singing, dancing, and performing on as many stages as possible. I don't know what will happen in the future, but I will just concentrate on music right now," Jungkook said.
The "Dreamers" hitmaker also revealed that his dream was to perform on the moon. He jokingly said that his concert could be streamed live from outer space for his supporters to watch.
Jungkook has been dominating both South Korean and international music charts with "Seven" since its release Friday.
The song ranked No. 1 on iTunes songs charts in 108 countries, including Australia, Canada, the Philippines, Egypt, Greece, Germany, Thailand, Japan, Finland and France, among others.
"Seven" also broke a record by becoming the fastest song in iTunes history to reach No. 1 in 100 countries. It achieved the feat just two and a half hours following its release, according to Allkpop.
Jungkook has now spent five days at the top of Spotify's global chart, ranking No. 1 with 12.1 million streams. The music video for "Seven" also garnered a jaw-dropping 80 million views in less than a week.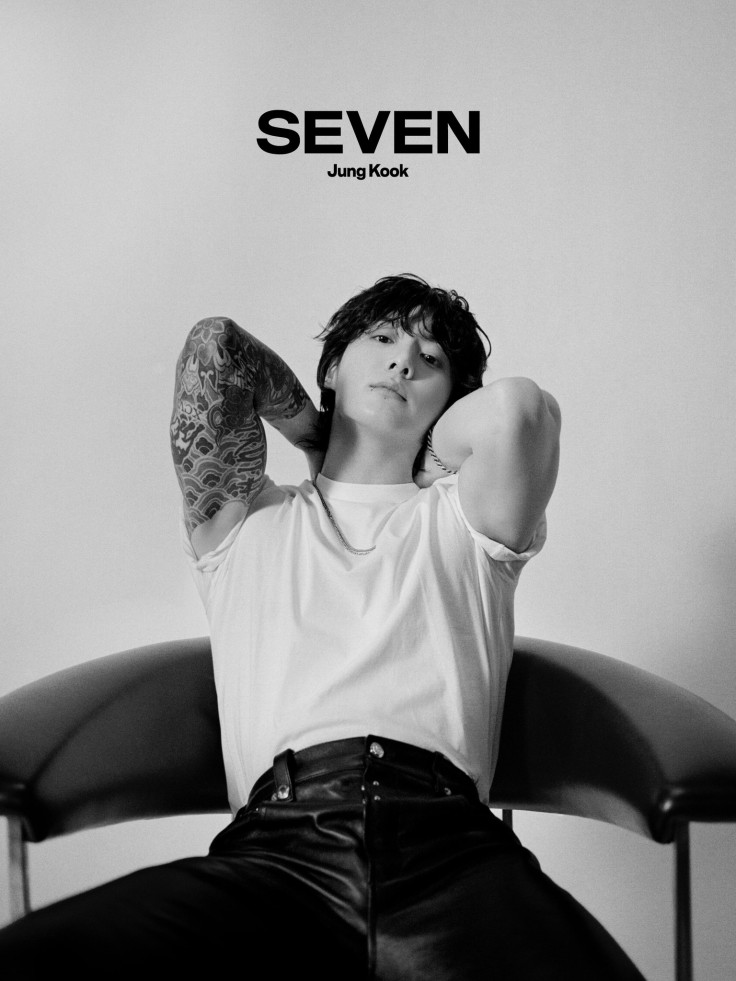 © Copyright IBTimes 2023. All rights reserved.