WATCH: Jungkook Sings Acapella Version Of 'Seven'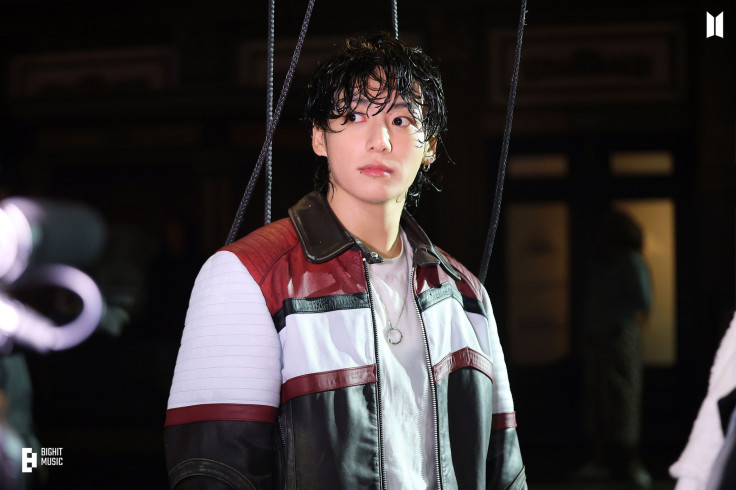 KEY POINTS
Jungkook went live on Weverse and sang his solo digital single "Seven"
The youngest BTS member teased fans if he'll sing the clean or explicit version
BTS leader RM also sang "Seven" during his Weverse live broadcast
Jungkook serenaded fans with an acapella version of "Seven" during his recent live broadcast.
On Tuesday, BTS' Jungkook went live on Weverse – an online community where artists can interact with fans – and captioned his broadcast, "7Daymmmmmmn."
Unlike his previous live broadcasts, which were often two to three hours long, his recent Weverse live stream only lasted for almost 19 minutes.
During the broadcast, he talked about "Seven" and read some comments from fans. He then proceeded to sing an acapella version of his solo digital single.
Fans commended the 25-year-old idol's singing skills after his impromptu live performance of "Seven." Aside from singing his parts, Jungkook also performed the rap part by Latto.
"You can just see how musically inclined he is. He imitates the beat [and] the drums, starts beatboxing, sings the verses beautifully [and] switches to the rap [part]. He's so amazing," commented one fan, while another one said, "[I'm] freaking out [inside]. [H]e sounds so damn good. I love him and his voice so much."
"[J]ungkook was so sleepy and has a cold yet he still went live on [W]everse and sang to us beautifully. [I] love him," said a third fan.
During the chorus part of the song, Jungkook teased ARMY – BTS fans – making them wonder whether he'll be singing the clean or the explicit version.
While singing, Jungkook stopped for a few seconds and asked the fans, "Which one should I do?" before proceeding to sing the clean version.
At the start of his live broadcast, Jungkook also teased fans and adorably imitated their barking. Barking, which has become increasingly common during K-pop concerts, seemed to have stuck with the idol.
While reading some comments from fans, Jungkook said, "What's up? Good to see you guys, woof woof woof."
In other news, prior to Jungkook's Weverse live, BTS' leader, RM, met fans quickly on Weverse Sunday.
At the start of his live broadcast, he was whistling and singing to the explicit version of Jungkook's song, "Seven," before he greeted his live broadcast viewers.
"Seven," which was released Friday, already has five versions uploaded on Spotify, including a clean version, an explicit version, an instrumental version, a summer mix and a band version.
"Seven," described by BigHit Music as an "invigorating summer song" that will make listeners feel the full breadth of Jungkook's charm, debuted at No. 1 on Spotify's Global Top Songs chart after garnering 15,995,378 filtered streams on its first day alone, per Chart Data.
This makes the "Golden Maknae" of BTS the first artist, aside from Taylor Swift, to surpass 15 million first-day streams for a song on Spotify, according to Soompi.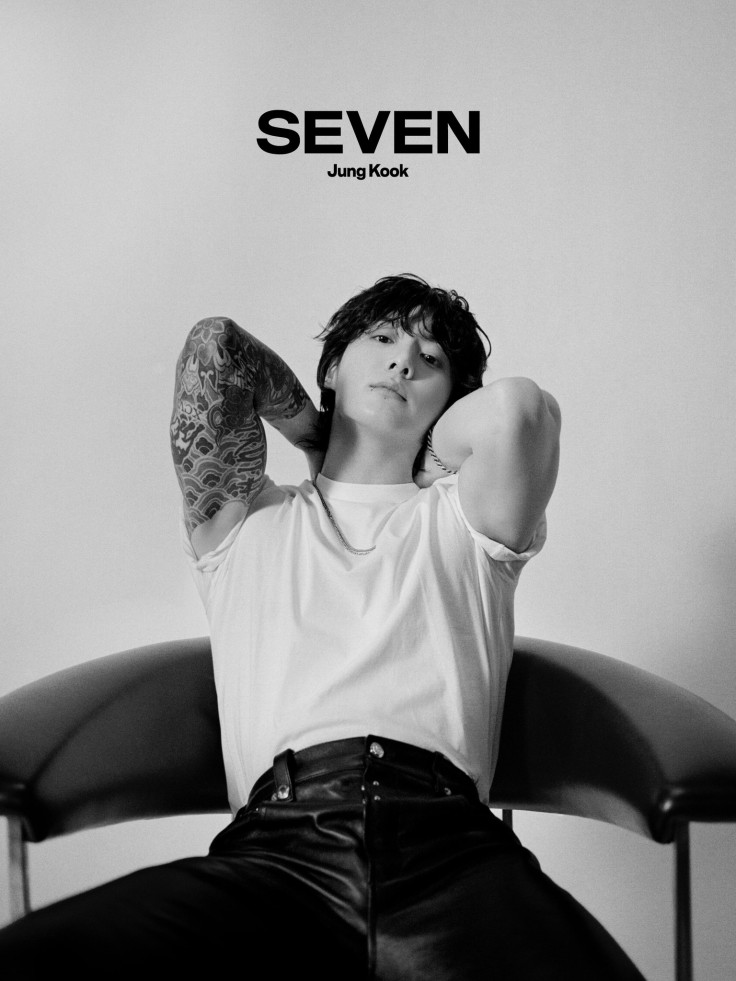 © Copyright IBTimes 2023. All rights reserved.